Roche buys InterMune for $8.3bn in Swiss firm's biggest deal for five years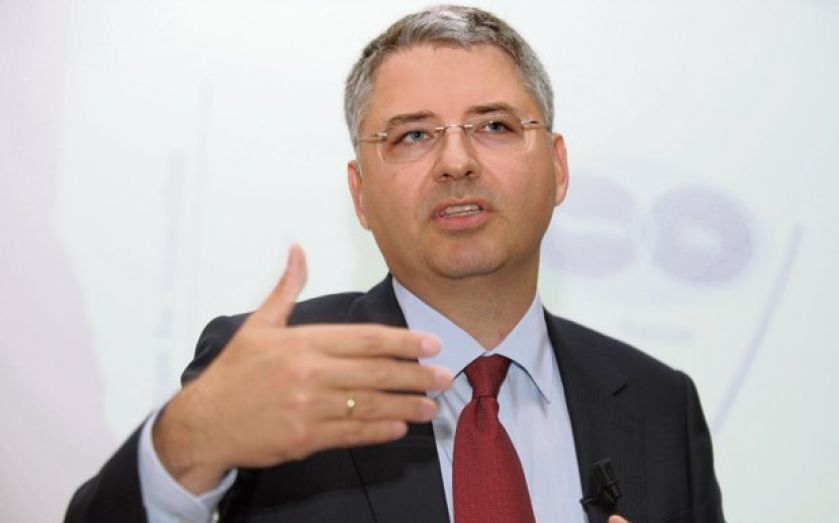 Roche, the huge Swiss-based pharmaceutical company, has bought biotechnology company InterMune for $8.3bn (£5bn), in Roche's biggest acquisition for five years.
The deal will see Roche pay $74 a share for rare lung disease specialist InterMune in an all cash transaction. The price represents a premium of 38 per cent on InterMune's closing price on 22 August, and a 63 per cent premium on InterMune's closing price on 12 August before a deal was first touted.
Roche has made four acquisitions since the start of June including Genia Technologies, Santaris Pharma and Seragon Pharmaceuticals, but the acquisition of InterMune for $8.3bn also represents its largest since it paid $46.8bn to finish acquiring all of biotechnology company Genentech in 2009.
InterMune, founded in 1998 and based in California, produces the drug Pirfenidone, a treatment for idiopathic pulmonary fibrosis, a progressive and ultimately fatal condition which causes scarring of lung tissue.
Pirfenidone has already received regulatory approval in the EU and Canada, where it is marketed under the name Esbriet, for use in treatment of the deadly lung condition, with US regulatory approval under review.
InterMune's chairman and chief executive Dan Welch, said: "Roche's global resources and scale will not only facilitate and accelerate our ability to deliver Pirfenidone to more patients around the world, but also to realise our joint vision to bring additional innovative therapies to patients with respiratory diseases."
Roche said it expects the deal to be neutral to earnings in 2015, and to become accretive from 2016.
The company, which has over 85,000 employees worldwide, is also a majority shareholder in Japanese Chugai Pharmaceutical, with Roche believed to have been considering a bid for the rest of the company recently.
BEHIND THE DEAL
CENTERVIEW PARTNERS | MARK J ROBINSON
1 Before joining Centerview in 2009, he worked at Merrill Lynch, and rose to global co-head of Healthcare Investment Banking.
2 At the time of his departure from Merrill Lynch, Robinson had raised more capital for biotechnology companies then anyone in the history of the biotechnology industry.
3 Since joining Centerview he has advised on major deals including the $10.4bn sale of Onyx to Amgen. He also serves on the board of trustees of the UC Berkeley Foundation.
Also advising…
Citi was financial adviser to Roche. with Davis Polk & Wardwell LLP also acting as legal adviser to Roche. Centerview Partners and Goldman Sachs acted as financial advisers to InterMune, while Cravath, Swaine & Moore LLP acted as the target firm's legal adviser.