Yellen: Fed will drop the word "patient" before it hikes interest rates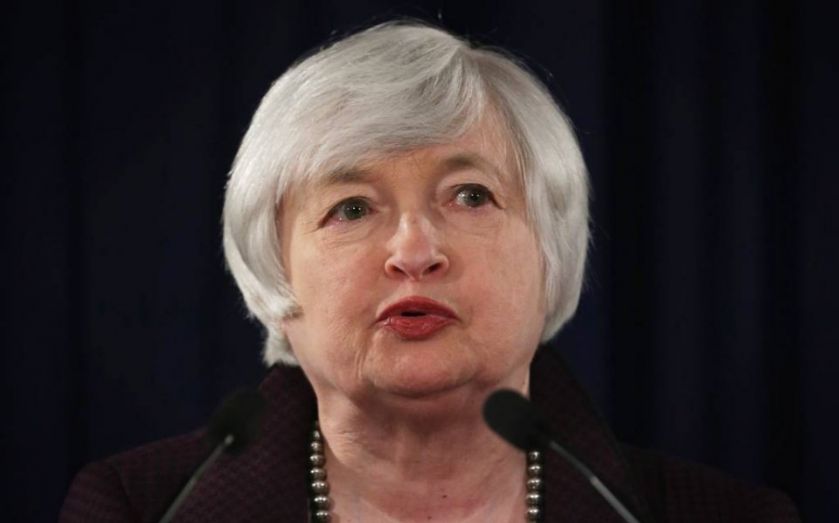 The US Federal Reserve's rate-setting committee will lose patience before it hikes interest rates, promised Fed boss Janet Yellen today – although she remained cagey about when that would happen.
In prepared remarks to the Senate Banking Committee, she suggested there is no "given point" at which the Federal Open Markets Committee (FOMC) will decide to raise rates – although a clue might be given when it drops the word "patient" from its statement, at which point it is likely to move into a "meeting by meeting" debate.
She emphasised that although forward guidance would be changed before a rate rise, "a modification… should not be read as indicating the the Committee will necessarily increase the target range in a couple of meetings".
Yellen also remained cautious about the US economy, saying that despite the labour market showing signs of recovery, wage growth was sluggish and inflation, (currently at 0.8 per cent, way below the Fed's two per cent target) was "well below our long-term objective". Many US workers were still "unemployed or underemployed", suggesting residual slack in the economy.
She also addressed the fall in oil prices, suggesting that it reflects a spike in supply, rather than a fall in demand.
While the drop in oil prices will have negative effects on energy producers and will probably result in job losses in this sector, causing hardship for affected workers and their families, it will likely be a significant overall plus, on net, for our economy.

Primarily, that boost will arise from U.S. households having the wherewithal to increase their spending on other goods and services as they spend less on gasoline.
Yellen will appear before another house committee on Wednesday.US two-year bonds climbed 0.3 percentage points to 0.64 per cent on the news, while the dollar spiked to $1.1345 against the euro, before dropping back to $1.317.