Wrestlemania 31: WWE's new business model needs Brock Lesnar, John Cena and co to put on a show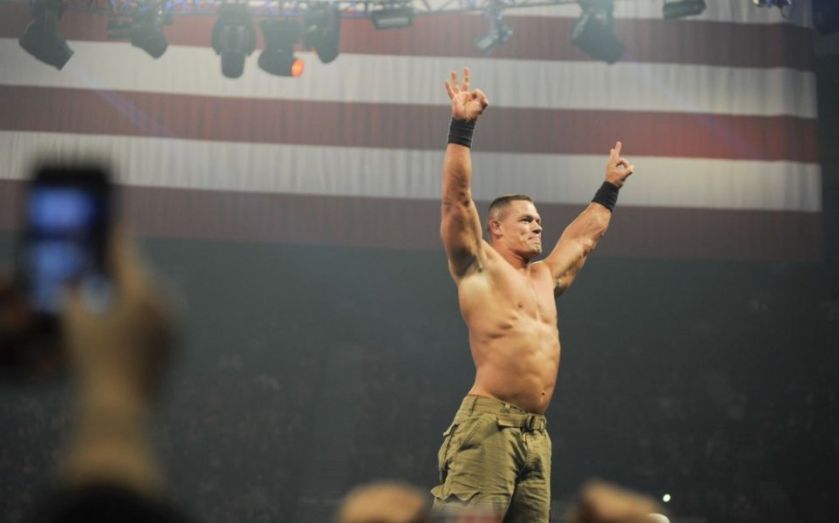 In the above video, '90s rap icon LL Cool J officially opens Wrestlemania 31 with a statement on the transforming face of media and technology.
"The world has become a lot smaller; we've all been connected. From the dawn of the radio to the 'golden age' of television. From Silicon Valley to the internet and beyond…Entertainment has evolved, mediums have changed", fans are dutifully informed.
To outsiders that may seem like a rather tenuous attempt to ground the wrestling event of the year in some sort of wider social context, yet the evolving consumption patterns of World Wrestling Entertainment (WWE) is arguably the defining feature of this year's show.
As always, Wrestlemania 31 will feature some of the biggest names in the game pitted against each other in tantalising clashes. In the headline WWE World Heavyweight Championship Match immovable man mountain Brock Lesnar will celebrate a much-lauded new contract with a defence of his title against rising star (and cousin of Dwayne "The Rock" Johnson) Roman Reigns.
Yet arguably of more significance is the fact that this year over 1m fans around the world will be tuning in via the WWE Network subscription-based video streaming service rather than forking out for pay-per-view deals provided by local broadcasters.
The WWE Network, which offers online access to all WWE events and content for a $10 (£6.72) per month subscription fee, had launched ahead of last year's Wrestlemania, but was in its infancy and was only available to American fans.
Since then it has been made available in over 170 countries including the UK and has surpassed 1m subscribers. Meanwhile, WWE has uploaded troves of historical content to its YouTube account which has picked up 4.2bn views in a year.
However, investors have not been sold on the idea of going "
over-the-top
" and WWE's share price has fallen by 43 per cent in the last year.
Subscription to the WWE Network comes with no commitment beyond one month, and some investors appear to be concerned that this will encourage fans to avoid hefty pay-per-view (PPV) prices (£19.95 on
Sky Sports Box Office
) and pay for a one-month subscription before later cancelling.
In the US, some satellite TV providers such as DirecTV and the Dish Network have even refused to carry this year's Wrestlemania due to their opposition to the WWE Network. The company's recent TV rights contracts have also failed to draw figures investors were hoping for.
The test for WWE now is proving that lower-PPV sales can be countered by subscription payments, while tonight's event could also demonstrate whether the appeal of big, one-off events such as Wrestlemania can still draw in casual fans to buy a PPV package.
PPV buys have traditionally been a huge money-spinner for WWE. For example, in 2012 the return of "The Rock" saw Wrestlemania 28 pick up a record 1.22m buys generating $67m in global sales.
However, for 2014 the company reported a net loss of $30m (compared to net income of $2.8m a year before) as the introduction of the WWE Network contributed to a 62 per cent drop in pay-per-view sales in the third quarter.
WWE says that it needs 1.4m Network subscribers to break even in 2015. With its future now seemingly set on the subscription model, a blockbuster Wrestlemania from Lesnar, Roman Reigns, John Cena, The Undertaker et al could provide the final push towards that magic number, and make a statement to investors still wary of jumping into the ring.