WPP shares fall slightly as company reports growing revenue and profit – but warns against advertising industry's "Don Draperish" optimism as Brexit vote looms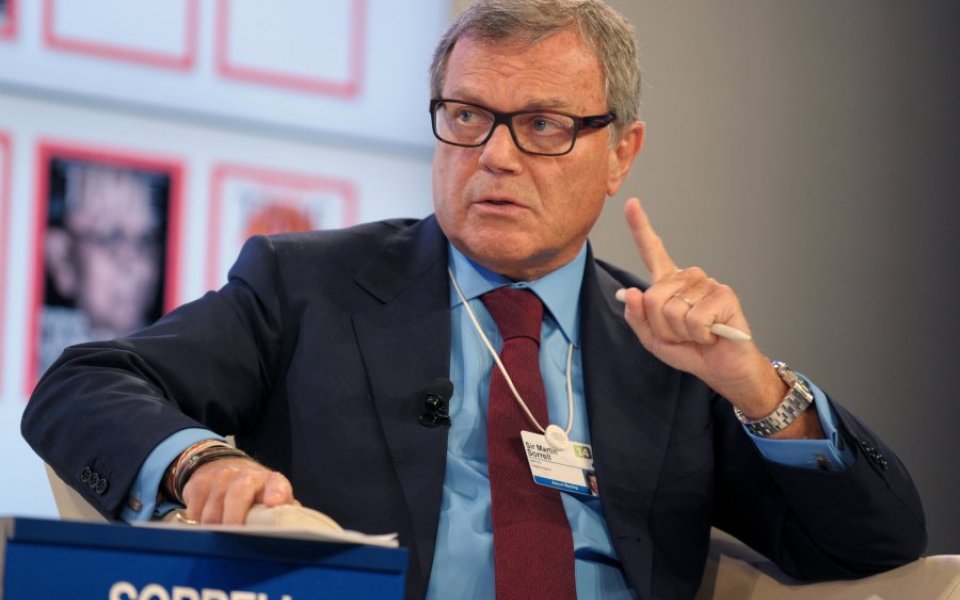 WPP has warned 2016's geopolitical conditions, including the potential for a Brexit, mean advertisers should be wary of "Don Draperish" optimism.
The company said that while a "glass half-full" attitude is important in advertising and marketing, clients do not share this positivity currently.
Explaining this, it referenced several geopolitical conditions, including the potential for a so-called Brexit. WPP chief executive Sir Martin Sorrell has previously warned against a Brexit.
The company today reported growing profit and revenue – but it's shares dipped slightly this morning.
Read more: WPP's sales grow but clients become more cautious
The figures
The company's preliminary results reported 2015 revenue of £12.2bn, up 6.1 per cent from £11.5bn.
WPP said its headline earnings before interest, taxation, depreciation and amortisation (Ebitda) were £2bn, up 4.6 per cent.
The firm reported profit before tax of £1.5bn, up 2.8 per cent, and profit after tax up 8.1 per cent to £1.2bn.
Its billings were up 3.1 per cent to £47.6bn and net sales up 4.6 per cent to £10.5bn.
The company also reported diluted earnings per share of 88.4p, up 9.8 per cent from 80.5p, and dividends per share of 44.69p, up 17 per cent from 38.2p.
After closing yesterday at 1,539p, WPP's shares rose early this morning, peaking at 1,583p shortly after 8am. But the share price fell to as low as 1,510p at around 10am – down nearly 2 per cent.
Read more: Sorrell shrugs off mounting fears over China
[charts-share-price id="124"]
Why it's interesting
The report said: "Despite this strong performance, the always on, Don Draperish general industry optimism seems misplaced."
WPP said it was important in advertising and marketing to have a "glass half-full" attitude.
It said: "However, general client behaviour does not reflect that state of mind, as tepid GDP growth, low or no inflation and consequent lack of pricing power encourage a focus on cutting costs to reach profit targets, rather than revenue growth."
Explaining clients' comparative pessimism, WPP referenced several geopolitical issues, including tensions in the Middle East and North Africa, China's struggles and the potential for a so-called Brexit.
However, the group said like-for-like revenue was up 4.2 per cent in January this year – ahead of budget – and suggested its 2016 performance would be boosted by marketing investments associated with the Rio Olympics, UEFA Euro Football Championships and the US presidential election.
What WPP said
2015, the Group's thirtieth year, was another record year, following successive post-Lehman record years in 2011, 2012, 2013 and 2014, five record years in a row, despite a generally low global growth environment….

In 2016, our prime focus will remain on growing revenue and net sales faster than the industry average, driven by our leading position in the new markets, in new media, in data investment management, including data analytics and the application of technology, creativity and horizontality. At the same time, we will concentrate on meeting our operating margin objectives by managing absolute levels of costs and increasing our flexibility in order to adapt our cost structure to significant market changes and by ensuring that the benefits of the restructuring investments taken in 2014 and 2015 continue to be realised.