Worst ice cover in 30 years slashes Great Lakes trade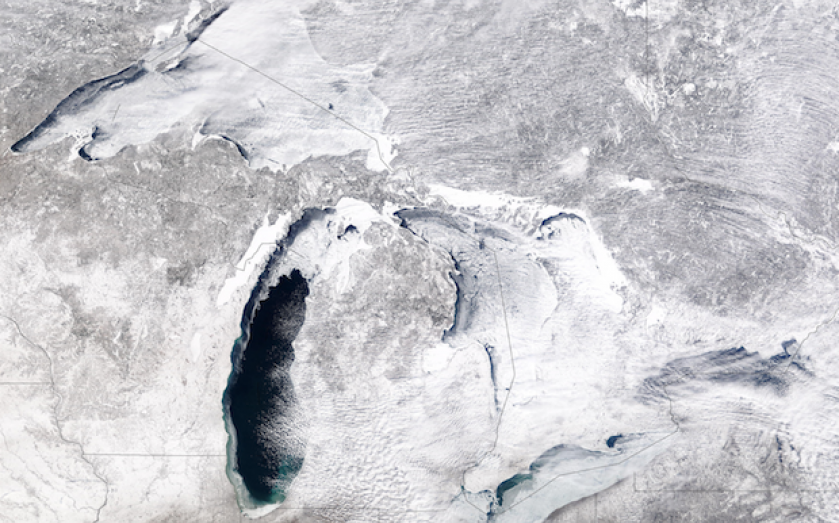 Thick ice cover over the world's largest group of fresh water lakes is causing a vast backlog of grain shipments and other commodities.
North America's Great Lakes account for nearly a third of combined Canadian and US output, jobs and exports, according to a report by the Bank of Montreal.
The Great Lakes endured over 70 days of temperatures as low as -30 degrees celsius over the winter, with conditions at Lake Superior deteriorating to their worst in 30 years, according to US steel chief executive Mario Longhi.
The company is one of many bracing itself for lower second-quarter income thanks to lower production and the slowdown in shipments of raw materials and finished goods.
Ships making their way across the lakes now require an escort by ice-cutting equipment, reducing the number of ships and lengthening travel times.
The situation has got so bad that some steel makers have had to cut down or even halt production until conditions improve.
The ice cover has exacerbated the mounting backlog of Canadian grain, which has piled up thanks to a severely cold winter and a bumper harvest overwhelming Canadian railway companies responsible for crop transportation.
At the port of Thunder Bay, Ontario, as many as 20 ships are waiting to be loaded with grain, according to the port's chief executive Tim Heney.
Heney is expecting a deluge of activity over the next three weeks to clear terminals that are close to overflowing with grain.
Ships making use of the St Lawrence Seaway, which connects the Great Lakes with the Atlantic Ocean, were restricted at the beginning of last month to one-way traffic in some areas.
The seaway is now ice-free but Andrew Bogora, spokesman for the St. Lawrence Seaway Management Corp, told Reuters shipping volumes in April were likely to be low.