World's first smart ecigarette launched by Smokio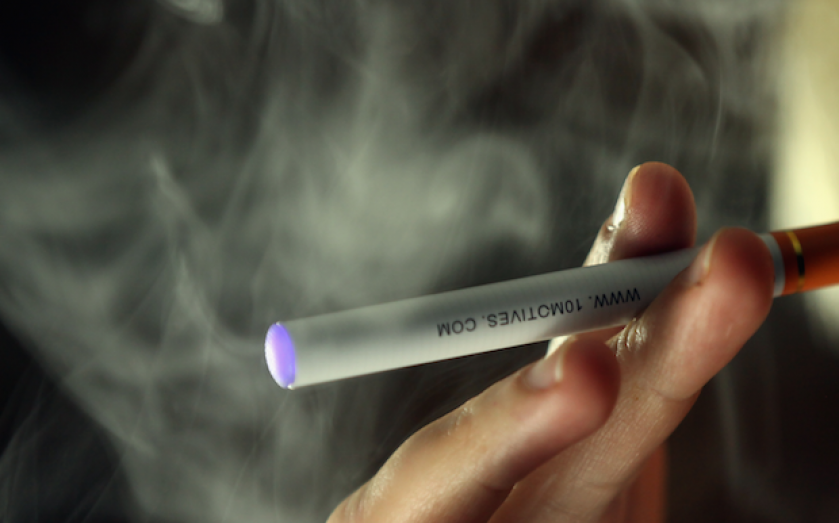 The fast growing world of ecigarettes has played host to yet another innovation, as Paris-based company Smokio launches the world's first smart ecigarette, available for £65.
The device connects to a smartphone app tracking the owner's usage, providing updates on both their health and finances.
Smokio hopes to entice smokers to switch from real cigarettes to ecigarettes and save money in the process. Users will be able to view statistics over 30 days to monitor how much they are vaping. The device has a battery life of seven hours and uses GPS to track where and when the user has been vaping.
The new ecigarette will even be able to predict the owner's life expectancy. The app tells the user how many real cigarettes they would have smoked had they not switched.
Consequently, data will show the user what impact those cigarettes would have had on their health, calculating how many days they have now added to their lives.
Speaking to the MailOnline, Smokio's Johan Collet, said: "This takes into account your age and how much you smoke. It's a catalyst taking into account all of the things that will improve your health".
Containing a microchip, the device sends the data over Bluetooth to the app, which is available on both Android and iOS.
Smokio's latest project could entice ever more smokers to switch into what has become a burgeoning market. American lender Wells Fargo has even gone so far as to say ecigarettes could be outselling conventional cigarettes within a decade.
While there is much controversy surrounding ecigarettes, there is a growing body of evidence supporting the claim that they are helping increasing numbers of smokers to quit.
In 2011, a clinical trial found that ecigarette use led to sustained smoking abstinence for 22.5 per cent of smokers who were not motivated to quit, while there was a large reduction in cigarette consumption for a further 32.5 per cent.
More recently, a 2013 Lancet study divided 657 smokers into three categories: one-third were asked to use nicotine patches, one-third ecigarettes and one-third placebo ecigarettes.
The ecigarette users were more likely to refrain from smoking altogether during the experiment, more likely to halve their use of cigarettes if they did not quit completely, and three times more likely to continue using the product afterwards.