Why the Salmond surge won't happen – and the Scots will back Labour in 2015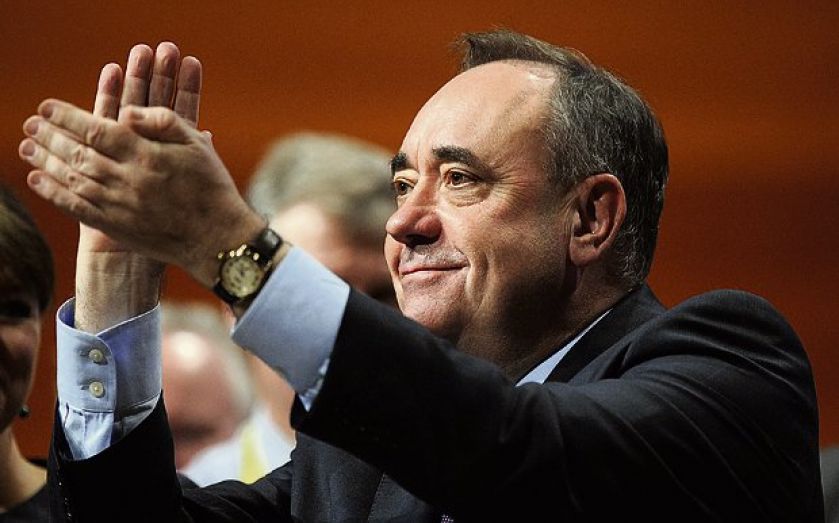 ALEX Salmond just won't go away. The politician, who first became an MP in 1987 – and who is no stranger to holding mandates in different parliaments at the same time (while criticising others for doing the same) – has announced he will seek to re-enter the House of Commons in May, after resigning as Scotland's first minister last month.
The received wisdom is that it will be a walk in the park, and he will be among a group of as many as 50 Scottish National Party (SNP) MPs travelling to Westminster to deny Labour an outright majority, while having no truck with any Tories. No Trident replacement, a Scottish veto on Brexit, and more powers for Scotland will be the price. Labour's once impregnable fortress will have been put to the sword, and a further referendum will be included in the SNP manifesto for the Scottish Parliament elections in 2016. If the momentum stays with Salmond and new first minister Nicola Sturgeon, who can say independence will not then follow?
I don't buy this Walt Disney version of Scottish and British politics, and here's why. The SNP has a track record of exaggerating its prospects, and the coming general election fits this modus operandi exactly. "Free by 93" is one of many campaign slogans during Salmond's reign that were never fulfilled. But whatever the SNP thinks, there are other quite rational reasons to question how Scots will vote next May.
The first is that, after this weekend, Scottish Labour will at last have a new leader, and whoever it is cannot be worse than the current vacuum. Even then, the latest Populus aggregate for November puts Labour only 3 points behind the SNP, which would give Ed Miliband 28 seats to the SNP's 27.
The supposed Labour collapse is already being reversed. And once either of the party's two main contenders, Jim Murphy MP or Neil Findlay MSP, is chosen as leader, the fight will be taken to the SNP and a genuine recovery would take them ahead.
Then there's the cold shower of reality that hits voters in the polling booth; if they really want Labour in Downing Street, why vote SNP and let them bargain to grant Labour power? Denying Labour 30-plus seats could make the difference between it having an outright majority and being the largest party. It may now be a cliché, but few Scots will want to take the risk of going to bed with Sturgeon and waking up with David Cameron. Labour will major on "Vote Labour to get Labour" and it's a strong suit to play.
Even Salmond cannot be guaranteed to win the Gordon seat he is standing in. Normally a two-horse race between the Liberal Democrats and Conservatives, the unionist vote in an area that returned a convincing No could coalesce around the candidate most favoured to keep Salmond out. That could spell the end of his political career. The former newspaper tipster knows this, but Salmond is willing to make the gamble, for he has never baulked at high stakes. And who can blame him? He has his place in history and now has very little to lose.
Brian Monteith is communications director of GlobalBritain.org and a former Conservative member of the Scottish Parliament.