Why Goldman Sachs thinks England is heading out at the group stages – and why we should be celebrating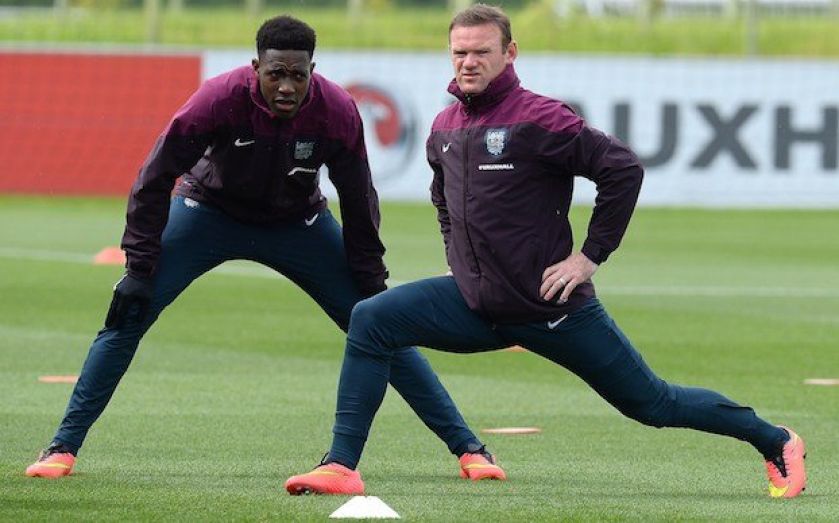 Don't bin your England shirt and tear off your white and red wig in disgust when we crash out of the World Cup this summer – our inevitable footballing failure is a bullish sign for the economy. Possibly.
Goldman Sachs has predicted today that England will exit the tournament at the group stage, following score draws with Italy, Costa Rica and Uruguay.
The same model would have given England a 53.2 per cent chance of reaching the quarter finals in 2010, when the team was in fact booted out by Germany in the second round. The stats do not include the effect of injured players, however – meaning Luis Suarez's knee troubles are not factored into Goldman's predictions.
Apart from the GS team's obvious love of football (look at the grin on global equity strategist Peter Oppenheimer's face after a shoulder pat from David Luiz), the bank has got game when it comes to forecasting sporting events. GS came within one gold of predicting Team GB's total medal haul in the 2012 Olympics.
Cautioning, quite sensibly, that there is "almost certainly not" a link between football and economic success, Goldman points out today that the UK economy tends to do worse when the England team performs well.
If England beats expectations on the pitch, the Goldman economists "may have to adjust our economic forecasts downwards". The bank expects three per cent growth this year, on flat interest rates until the third quarter of 2015.
"What is unusual about the lead-up to this World Cup is that the views of English and non-English are very closely aligned regarding the prospects for the England team: pretty much everybody agrees that England will do badly," says senior economist Kevin Daly.
There's always Wimbledon.