Why geography matters when selecting an MBA course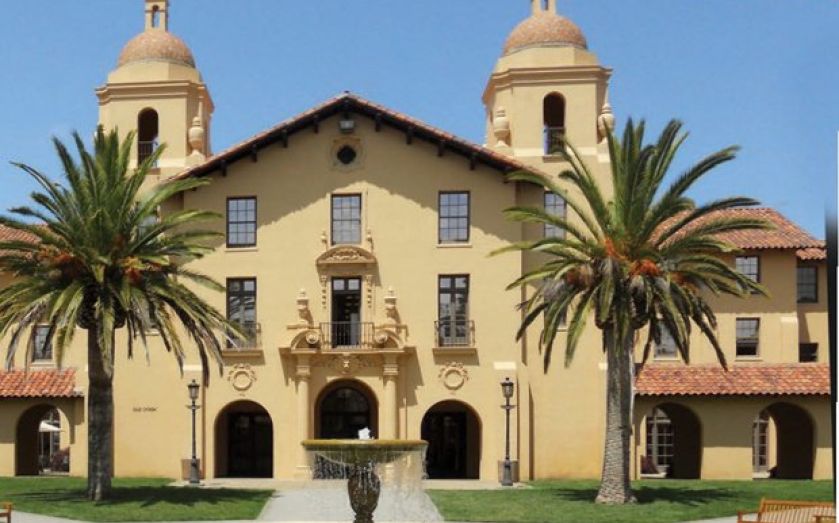 Business has gone global and business schools have followed, with most now claiming to offer international reach
IN GREATER numbers, business school applicants are looking beyond the UK and US to study their Masters of Business Administration (MBA). QS Top MBA research has found that, while the UK and US remain the most popular study destinations worldwide, MBA candidates are now displaying a willingness to consider a far greater range of geographical locations. Between 2009 and 2013, there was a 5.4 per cent increase in the number of candidates considering Canada. Some Chinese schools are gaining a reputation as realistic options for MBA applicants. And Singapore has established itself as an education hub.
It's little wonder that candidates want to respond to business demand for employees with a rich understanding of different cultures, broad perspectives, wide networks and knowledge of localised priorities. "I studied at Wharton, and it opened my eyes to how Americans do business," says Nunzio Quacquarelli of QS Top MBA. But studying abroad can offer more than that: it can give graduates the experience and expertise of a global alumni, whichever geography or sector they are looking to work with.
NEW INNOVATION
You don't need to sign up for an MBA at a school based outside the UK, Europe and the US, however. Student demand for an international perspective is being catered for by Western business schools in a number of ways. One innovation is the growing number offering collaborative programmes with one another, or signing tie-ups with universities in emerging markets. HEC Paris, for example, offers a range of international exchange and double degree options, with partnerships with NYU Stern, Yale, and the Chinese University of Hong Kong. It claims that "studying in two countries is a perfect way to gain international exposure."
But Quacquarelli is not convinced. "These collaborative programmes may not be beneficial for younger, full-time MBA candidates. A huge advantage of the MBA is getting to know your classmates, and immersing yourself in that city and culture," he says. And for that, it makes sense to stay in one place.
Alternatively, institutions like London's Cass Business School offer students a number of international electives in the latter part of their programme. Cass also offers an international consulting week, where students have the opportunity to go abroad and work with companies on real-life projects.
KEY CONSIDERATIONS
But sector reputation matters, and candidates must first establish what they want to do after the MBA and where. Here geography can have an impact. According to the 2013-2014 QS Global 200 Business Schools Report, Stanford Graduate School of Management unsurprisingly comes top in terms of employer recognition for innovation, but seventh for international management. "If you want to work in the movie industry," says Quacquarelli, "there is no doubt that Southern California is the place to be. Schools like UCLA will give you access to the right people." If you want to work in brand management, where better than Paris and Milan, home to many of the world's leading luxury brand companies?
It's not a hard-and-fast rule, however. "There needs to be deeper thought into locations than their reputation for a certain industry. You need to know whether that will translate into a role afterwards," says Steven Cousins of Cass.
CAREER PROGRESSION
Some students, however, see the opportunity to study outside the US, the UK, or Europe as a way of increasing their chances of finding employment in fast-growing emerging markets. Julien Ganty, for example, is currently studying his MBA at China Europe International Business School (CEIBS). He thinks that, in the longer term, there are more opportunities to develop a career in Asia. "When you work in Asia, you speak about development. Whereas some European companies are just thinking about cutting costs," he says.
But currently Asia only offers a handful of top-class business schools. China may have over 280 shools in total, but only CEIBS has a strong international brand reputation. "The main obstacles these schools face is a shortage of international faculty, and this will take time to overcome," says Quacquarelli. And it remains the case that MBA graduates can earn more in developed economies. Average annual graduate salaries in Europe and the US are around $92,000 (£56,000) a year, compared to between $55,000 and $70,000 in Asia. Instead, students could opt for European schools with close ties to institutions in emerging markets. Cass, for example, runs an Executive MBA from its Dubai centre.
UK APPEAL
Studying abroad, however, is not for every candidate. And staying UK-based does have its advantages. Most UK schools, for example, will import diversity in the form of students – often having a student body that is only 15 per cent British. London is attractive to teaching staff, too. Last year, 50 per cent of Cass's faculty was from overseas.
FURTHER AFIELD
But while students may flock to London for its vibrancy and excellent transport links, candidates should avoid dismissing schools outside the capital. Farrukh Hussain, from Pakistan, was attracted to Henley Business School because she wanted to experience a cross-cultural environment. "It was a perfect platform to meet people from around the globe," she says. Manchester Business School has around 30 nationalities on its programme. It is located 20 minutes from Manchester Airport, which has daily flights to key European destinations, and it has six international centres – giving students the opportunity to study in a new culture and build a global network.
Location, of course, is only one element of the decision-making process. Course content and the balance of theoretical and practical work are both essential. Those wanting to study abroad must consider the cost of living abroad, visa restrictions, and whether a specific city would suit their lifestyle outside the MBA.