Why Chinese equity crowdfunding is taking its lead from the UK – and what challenges the sector faces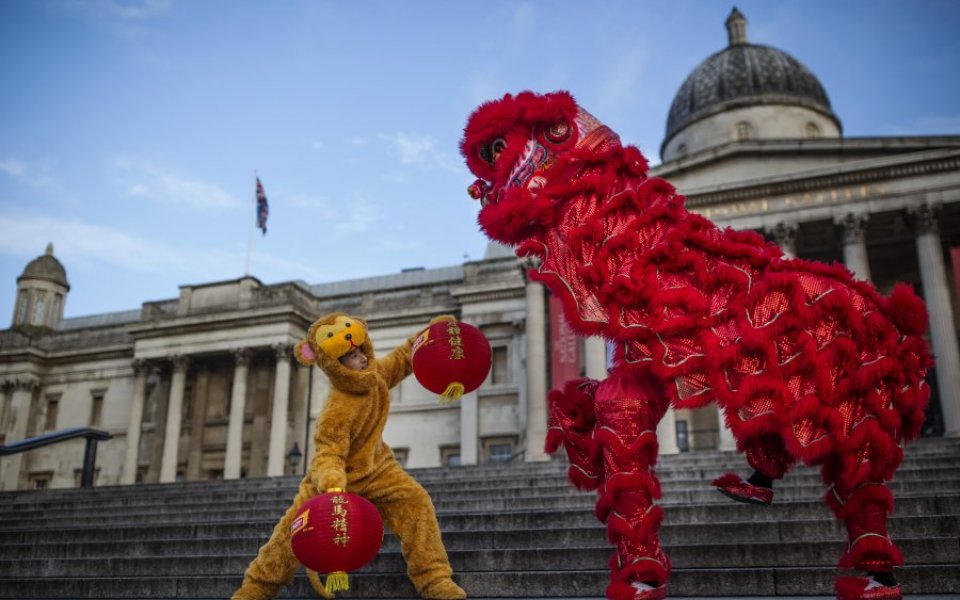 Despite a relatively slow start, the past two years have seen exponential growth in the Chinese equity crowdfunding sector, and there are indications that it could skyrocket in the 12 months to come. Chinese New Year on 8 February kicked off the Year of the Monkey, but will 2016 be a year of alternative finance celebration for Zhongguancun, China's equivalent to Silicon Valley?
The market
Chinese Premier Li Keqiang's 2014 push to encourage "mass entrepreneurship and innovation" seems to be reaping notable returns. A recent report, the 2015 China Equity Crowdfunding Industry Research Report, by Beijing Jingbei Financial Information Services and Shanghai Jiao Tong University's Internet Financing Research Institute, reveals that, although Chinese equity crowdfunding may have had a slow start, with only a few platforms established between 2011 and 2013, 46 platforms were established in 2014 and a whopping 75 were set up in 2015. In total, 159 platforms have been established so far, raising approximately £643m (excluding ongoing fundraising projects) in 2015.
In terms of geography, the predominant areas involved are Beijing, Shenzhen and Shanghai, but the market includes a smattering of regional platforms from Zhejiang to Guizhou. The average deal size is between £500,000 and £1m.
In terms of platforms, key players include Renrentou ("Everybody Invests"), which has the largest aggregate deal flow at just over £64m, but a relatively small deal size average of £234,000. Zhongtoubang ("Investment Nation") and Aijiutou ("Like it? Invest!") each have larger average deal sizes of around £2m. Meanwhile, Yuekechuangtoujie ("Guaydong Scientific Innovation Investment Zone") has an average investment size of £9.3m. And then there's Jingbei Crowdfunding, which seeks to offer a higher level of investor protection using its innovative deal categorisation and a novel collaboration with the China Construction Bank.
Regulatory landscape
Chinese equity crowdfunding is predominantly unregulated. The current People's Republic of China (PRC) securities law prohibits unauthorised public offering of securities, although amendments proposed for consultation in November 2014 would allow platforms to offer securities to the public, provided that it is done through institutions recognised by the State Council's regulatory and management body – and the issuers and investors meet certain regulatory eligibility requirements. However, the consultation seems to have made little progress so far.
In the meantime, the China Securities Regulatory Commission has issued guidelines to address this gap. For now, in order to avoid falling under the regulation for public offerings, crowdfunded deals must comply with current PRC securities law, limiting the number of investors to 200 or fewer. They must also satisfy other requirements, such as a minimum deal size of around £100,000, and investor sophistication and net worth qualifications.
The continuing rapid escalation of the growth of the sector may well hinge on the investor thresholds set in the amended legislation. As the proposed thresholds are even higher than the requirements on US platforms under the Jobs Act, if adopted, crowdfunding would be effectively inaccessible for all but China's wealthiest private investors. On the other hand, investors seem to welcome regulation in an industry where, as professor Mingxiong Luo of Shanghai Jiao Tong University puts it, some platforms take the view that "whatever isn't forbidden is permitted".
Challenges
The Chinese equity crowdfunding report pinpoints four key challenges for the Chinese crowdfunding market. First, lack of good projects. In comparison to the US or UK, the number of startups in China is statistically lower and, despite their growing number, only 1 to 5 per cent of businesses fundraising on equity crowdfunding platforms are successful when it comes to reaching their target.
Second, difficulties with valuations. As in other jurisdictions, valuations are a hot topic in China, not least because 10 or more valuation models (some of which produce vastly different results) might be used from platform to platform. As the report puts it, in some cases, the price may as well have been set by the entrepreneurs just "slapping their heads".
Third are challenges around due diligence timescales. Anyone who has done business in China soon discovers that trust must be established before business can follow. However, building trust can involve a thorough due diligence process and face-to-face contact, which is not easily compatible with the crowdfunding model. Increased regulation and improved ability to litigate if something goes wrong may go some way to increase investor confidence in a potentially abbreviated process.
And fourth is exit timescales. As in the UK, five to eight years seems to be a fairly normal exit period for firms. However, 10 to 20 years is also not unusual in China. Guiyang, a city in Guizhou, hopes to partially address the problem with China's first crowdfunding exchange – a secondary market for investors, with hopes to list more than 3,000 crowdfunded companies within three years.
These factors could well be key reasons why platform turnover seems to be relatively low in China. In 2015, only one platform achieved more than 100 deals (Renrentou, with 256). More than half have only completed between one and 10 deals, and 23 per cent have not yet completed any.
The future
A key theme at the World Crowdfunding Conference in Guiyang in October of last year was the desire to build on lessons learned in the UK and other markets to guide platform regulation and formalise investment structures to improve investor confidence and safety. Whether regulation will be implemented in time to prevent deal or platform failure at a scale that undermines confidence in the sector, but which is light touch enough not to stifle sector growth, may be a determining factor in whether the end of the year will find Chinese crowdfunding investors drinking celebratory shots of maotai.