We must strengthen our ties with the US, so London and New York can grow together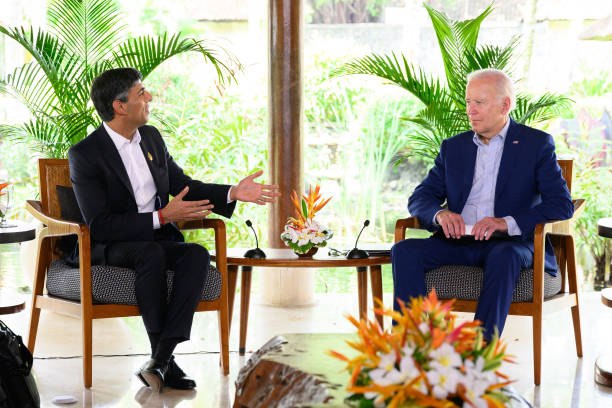 We now have a golden opportunity to make our economic and political relationship with the United States stronger. As two leading financial centres, we benefit if we grow together, writes Chris Hayward
Now that an agreement over the Northern Ireland Protocol has been reached, the government has an opportunity to bolster post-Brexit partnerships in Europe and beyond. Within Europe, signing the memorandum of understanding on financial services will allow markets on both sides of the Channel to progress outstanding issues. Outside of Europe, a clear priority should now be the United States.
Prior to the referendum, the American market was held up by Brexiteers as one of the greatest prizes to be had from leaving the EU. But since the vote, political realities in Westminster and Washington's corridors have made the notion of a comprehensive free trade agreement seem a distant dream.
Initially, there seemed to be a prospect of a full trade agreement, with president Donald Trump suggesting a "bigger and more lucrative" deal than any EU-UK offer. The emergence of Joe Biden's presidency dampened expectations.
Instead, thoughts have turned to the possibility of economic cooperation outside of a formal free trade agreement. At a meeting of the G20 in Bali last November, prime minister Rishi Sunak met president Biden and underscored this pragmatic way forward, declaring, "we didn't discuss the trade deal in particular, but we did discuss our economic partnership".
Now, more than ever, there is a clear need for strong ties between our two countries. Whether in dealing with the pandemic, cost-of-living, or Russia's invasion of Ukraine, we face imminent and serious shared challenges.
Having worked closely together on such obstacles on the political level in recent times, the prospect of closer economic ties has only deepened with the Windsor Framework, which Biden described as an "essential step" to progress in Northern Ireland. There is a window of opportunity here that we must seize.
The US and the UK remain the world's leading financial centres. From our innovative ecosystems to the levels of financial activity and fintech investment, and much more, New York and London dominate the marketplace.
Indeed, London and New York are ranked first and second in the list of financial centres in our own City of London Corporation's report. These twin pillars of the financial community are more competitive in their offerings than rival cities like Singapore and Frankfurt.
To cement our place as financial powerhouses and improve our ties, we should be furthering our alignment. This is the message that I am currently delivering on one of my regular visits to policymakers and regulators throughout Washington DC, including the US Treasury and the Securities and Exchange Commission (SEC).
Areas such as climate finance regulation, innovation in digital assets and operational resilience are all ripe for closer regulatory alignment. Critical to achieving it will be the Financial Regulatory Working Group, a group of high-level UK and US financial actors. Formed over five years ago to further cooperation after the Brexit referendum, the group focuses on issues integral to the City including financial stability, market efficiency, and investor protections.
Bodies like this can help provide the impetus for British and American leadership on the international stage. We can set standards, reduce costs and burdens on businesses, and ultimately deliver tangible policy returns to help the financial sector thrive.
At a time when growth is high on everyone's agenda, securing economic cooperation within one of our most long-standing and meaningful allies is a vital step forward.