Westminster might quarrel with Scotland, but the City and Edinburgh get on just fine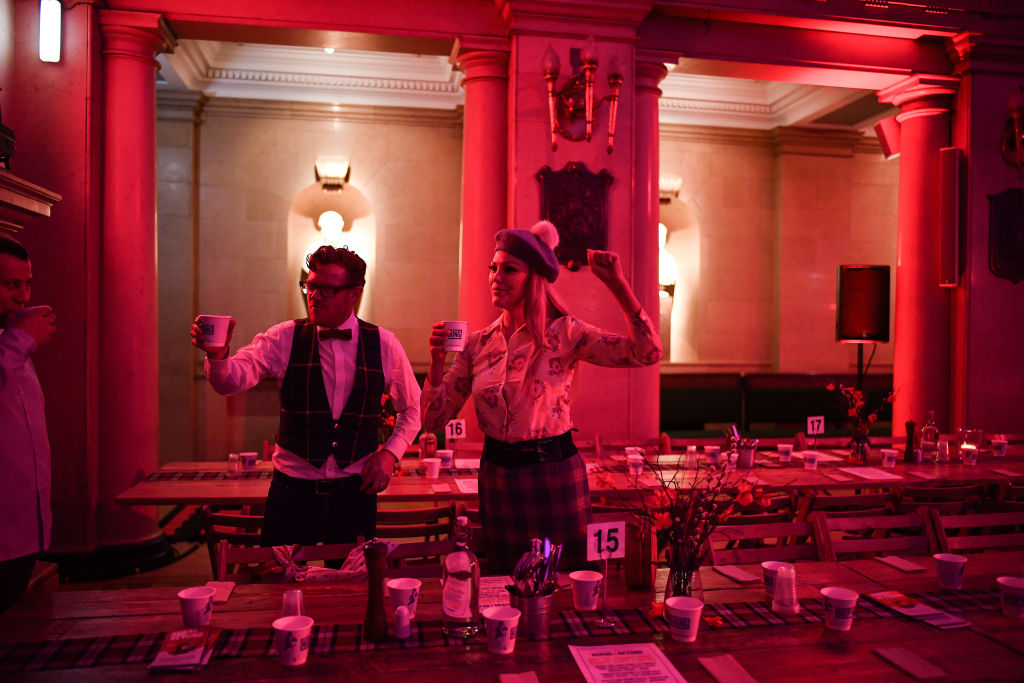 Nicola Sturgeon and Rishi Sunak's government have gone head-to-head, but the financial institutions in London and Scotland are busy keeping our relationship strong, writes Chris Hayward
ON Wednesday, people across the country but particularly in Scotland will be celebrating Burns Night. It comes at a time when the future of the union is under close scrutiny. Despite political tensions in Westminster and Holyrood, the City's partnership north of the border remains strong.
Financial services in Scotland have a long and proud history, from the very origins of banking and marine insurance through to the modern, full-service sector you see today in Edinburgh, Glasgow, and other centres.
A recent report by TheCityUK found that there are 145,000 financial and professional services jobs in Scotland, £690bn of assets under management, and the sector contributes nearly ten per cent of gross value added to Scotland's economy.
Such figures underpin the fact that even though the City of London is synonymous with financial and professional services, two-thirds of the 2.3 million people employed in the sector are outside London. It was significant in this regard that the chancellor chose to launch his flagship reforms to financial regulation last month in Edinburgh. The sector is a national asset as well as a local one.
We should embrace these close ties and look to work together on the shared challenges we face.
The City Corporation has long recognised the immense value of Scotland's contribution to the entire United Kingdom's position as a leading global financial and professional services centre. Our domestic strategy is helping to increase inward investment across the UK – from Belfast to Birmingham, Edinburgh to Leeds – by building awareness of how London can act as a springboard for regional firms to export their products and services across the globe.
The City's relationship with our Scottish counterparts is at the heart of this strategy. Scotland has an exceptional record at attracting foreign direct investment, and its strengths in sectors like asset management and banking are globally recognised.
There are also meaningful opportunities for the sector to sit at the vanguard of change: in transitioning to net zero; in skills, the wider talent pipeline and social mobility; and as an enabler of the wider economy which it does so much to enable and support.
Green finance and delivering a just transition are areas where the Scottish financial cluster has a huge role to play, building on the legacy of Cop26 in Glasgow. Scotland's National Strategy for Economic Transformation, Green Investment Portfolio, and the net zero mission of the Scottish National Investment Bank are all designed to help mobilise the public and private sector towards driving this transition.
Alongside London and the rest of the United Kingdom, Scotland is creating the right environment for a greener finance sector, and it is up to all of us to help to support that mission.
I will be meeting with Scotland's First Minister, Nicola Sturgeon, in Edinburgh to discuss sustainable finance and tackle other shared challenges later this week.
Together, the City and Scotland's complementary offers help us to remain competitive in this challenging global economic outlook.
The City and Scotland must look forward to new frontiers in our partnership, as well as reflecting on our shared history. To draw on one of the most famous poems by Scotland's bard, Robert Burns, old acquaintance should never be forgotten.