A quiet business estate built on the site of a former rubbish tip in the furthermost fringes of west London could hardly feel more removed from the hustle, bustle and stardust of Premier League football.
But it is here, at Stockley Park in Harlington, where the outcome of a new top-flight season will be shaped by a controversial addition to the world's most watched league: the video assistant referee (VAR).
City A.M. paid a visit to the VAR nerve centre – a quiet, dark room illuminated by banks of screens on the second floor of IMG's Premier League Productions HQ – to learn more.
1. Minimum interference, maximum improvement
That, in a nutshell, is how England's leading referees have been told to implement VAR.
As ever, it will only be used to examine four types of incident: goals, penalties, direct red cards and cases of mistaken identity.
Read more: Is a Netflix of football a good idea?
But where other competitions, notably this summer's Women's World Cup, have seen a fussy approach inflict endless interruptions, the Premier League says it has set "a high bar" for VAR intervention in order to preserve the fast, action-packed nature of its games. More on this later.
Officials have been told to "carry on refereeing" as normal and not to wait for VAR.
2. Few pitchside replays
Refereeing errors corrected by VAR that are of a factual nature – they involve black and white distinctions such as onside or offside, inside the box or outside – do not need to be watched again pitchside by the referee.
They can accept the verdict of the VAR, with whom they are in constant radio contact.
But they do not have to watch replays for other types of decision either if the guidance is within their range of reasonable expectations – for instance, a bad tackle they issued a yellow card for is worse than first thought and therefore requires a red.
In all cases, the referee has the final decision.
3. The "high bar"
Where subjective decisions are concerned, Premier League clubs have asked that a high threshold be applied when deciding what amounts to the now-infamous "clear and obvious error".
Only when a referee's description of what they have witnessed, as relayed to the VAR team, is markedly different to what the cameras pick up is there scope to overturn.
So even if an official makes a questionable call, as long as they have seen it clearly and not missed a key factor, VAR will not intervene.
Equally, possible yellow cards are not reviewed unless there is a case for a straight sending off.
4. Time well spent?
It takes 84 seconds to review and overturn a decision using VAR, according to the Premier League's own research, and 20-30 seconds to perform checks that do not require a stoppage.
And while there was a review every 1.9 games at the Women's World Cup and every 3.2 games at the men's tournament last year, it is hoped that they will be less frequent here.
If it means officials getting more big calls right – key match incident accuracy was 82 per cent last season – then it may prove worth the occasional pause.
5. Spectator experience
In an attempt to head off complaints that VAR leaves fans in the dark, spectators will be told via stadium announcement and, where possible, big screen when a review is underway.
However, replays will only be shown in stadiums if a decision is overturned.
Sunday's Community Shield saw a debut for the on-screen notice that a red card was being checked, although it only seemed to cause confusion over who or what was being reviewed.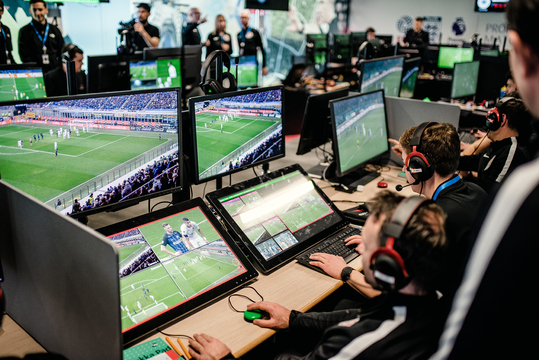 6. The VAR team
Each Premier League match has a three-man VAR team poring over it consisting of: a VAR; an assistant VAR (AVAR), whose job is to keep watching the live action when the VAR stops to watch replays; and a replay operator.
That latter's job is to select and cue up replays from the multitude of cameras at each game, the number of which roughly doubles for those fixtures selected for live broadcast by Sky or BT.
Read more: Concussion policy still a major headache for football
The replay operator is an employee of Hawkeye, which provides the technology, and may not work on matches involving their favoured team.
7. How the VAR team works
Tackles: potential red cards are first watched three times at full speed before any slow-motion replays, which can make challenges look worse.
Offsides: replays are frozen at the frame in which the passer has definitely made contact with the ball and then a 3D grid system used to determine positions more accurately than horizontal lines laid over a pitch.
Penalties: VARs are looking for more than "normal contact" in the box. Unlike at the Women's World Cup, there is no appetite to order retakes unless there is "clear" movement from a goalkeeper before the kick is taken – this definition remains a grey area – or encroachment that affects whether a goal is scored.
Main image credit: Alex Wallace Photography/Premier League