Unique Nadal will eclipse Federer grand slam tally, says Ivanisevic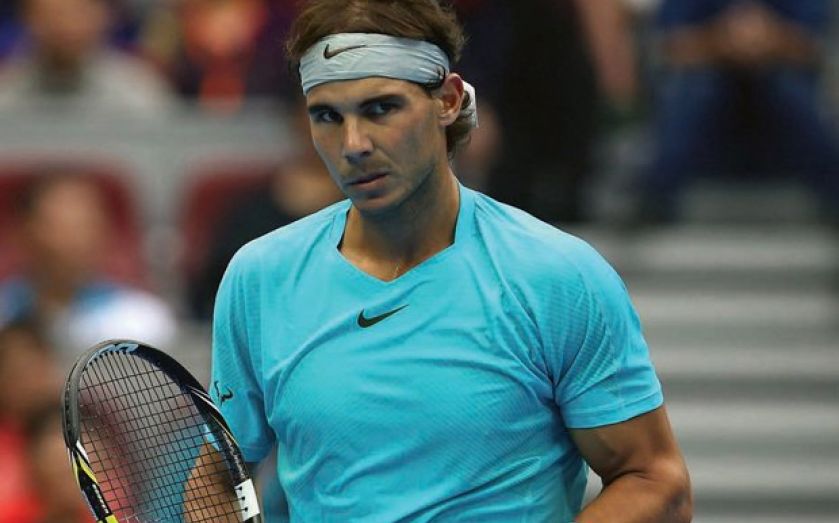 EXCLUSIVE: World No1 can take game to new heights.
HE HAS already defied the doubters by returning to world No1 but Rafael Nadal's resurgence is only just beginning, says former Wimbledon champion Goran Ivanisevic.
The Croatian believes Nadal will eclipse Roger Federer's record tally of 17 grand slam titles and could even retire with as many as 20.
That might include three more French Opens, which would make the Spaniard the first player to register double figures at a single grand slam, while Ivanisevic rates him as the only man on the circuit capable of winning all four Majors in a calendar year.
"Nadal has 13 grand slam titles already, Roger Federer is on 17," said Ivanisevic. "When Roger broke the record of Pete [Sampras] on 14 we thought that would never be broken, but I don't think that any more. I think Nadal will retire with more slams than Federer. I can see him winning three more French Opens – that would take him to 11. It sounds crazy, but he is that good."
The formidable Majorcan, 27, reclaimed top spot in the ATP rankings from Djokovic at the weekend, despite losing to the Serb in the final of the China Open on Sunday.
It was only Nadal's fourth defeat in 2013, a year that has seen him hoover up 10 tournaments, including an eighth victory at his second home, Roland Garros.
PLAGUED
He had to be at his gritty best to defeat Djokovic over five sets at the semi-final stage of that event, and Ivansevic believes only the Serb can rival Nadal on his favoured surface.
"Only Djokovic can beat him on clay, and he came really close this year at the French Open, but that experience might make it more difficult for him in the future," he added. "You have to put your body and mind through a lot to stay with Nadal on clay, and I'm not sure he will be able to do it again."
Having apparently overcome, for now at least, the knee problems that have plagued his career, Ivanisevic believes Nadal can become the first man to win all four grand slams in a calendar year.
"Nadal is the only player that can win all four grand slam tournaments in one year," said the 42-year-old, who is set to play in London later this year at the Statoil Masters.
"He has won all of them in his career, and even though he says it is impossible, he is the one man who could do the calendar slam. If he stays fit, who knows? He could even reach 20 grand slam titles. It's possible."
Goran Ivanisevic will compete in the Statoil Masters Tennis with John McEnroe, Tim Henman, Pat Rafter and Stefan Edberg at the Royal Albert Hall, 4-8 December. Hospitality packages are available from £179. Call 020 8233 5854 or email statoilmasters@imgworld.com
NADAL'S SLAMS
Aus Open
2009
French Open
2005, 2006, 2007, 2008, 2010, 2011, 2012, 2013
Wimbledon
2008, 2010
US Open
2010, 2013