UK floods: Hundreds forced to flee their homes in West Yorkshire and Lancashire as Met Office issues red weather warnings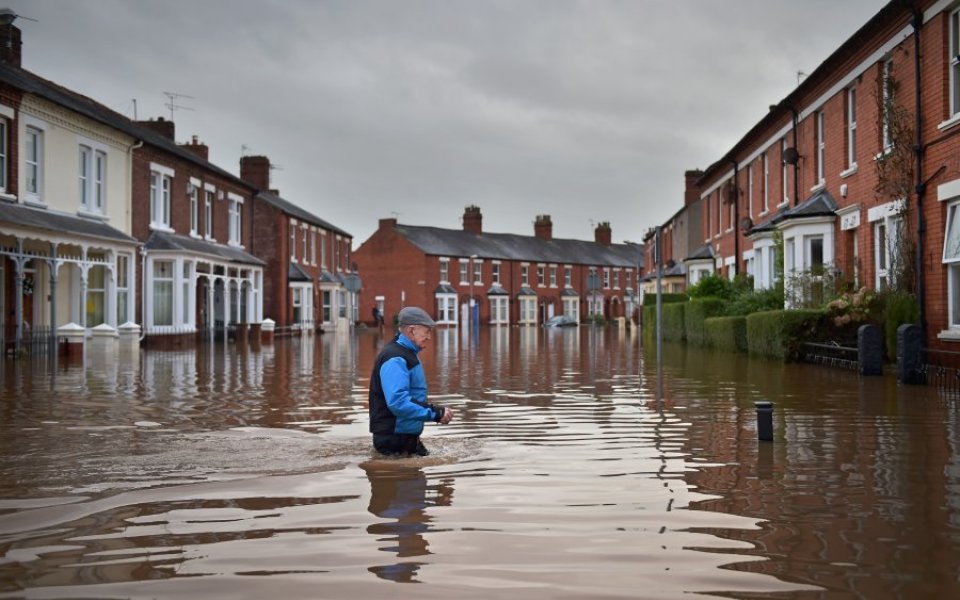 Hundreds of people have been forced to leave their homes in Yorkshire and Lancashire as the Met Office issues two red weather warnings for the severe floods that have struck northern England.
Towns across the region have been flooded following torrential rains, and severe flood warnings have been issued even in the city of Leeds.
The Met Office has issued its highest-level weather warnings for the area, warning of a danger to life. Meanwhile, the Environment Agency has issued 31 "severe" flood warnings as well as hundreds of "standard" flood warnings.
A drone has captured the flooding in Mytholmroyd, Yorkshire, creating a video that shows the "worst floods in years", leaving homes flooded and roads submerged.
Boxing Day 2015 Floods from Halo Vue Aerial Photography on Vimeo.
Residents of Whalley, East Lancashire, had to be evacuated by rescue boats when the river Calder burst its banks. And in York, police have advised some 300-400 people living by the rivers Ouse and Foss to evacuate their homes.
The Ouse is expected to peak "metres above" its normal summer levels on Monday afternoon.
Flooding has also reached cities of Leeds and Manchester. A severe flood warning has been issued for Leeds, with the river Aire hitting a record peak late last night.
Over 10,000 homes have lost power in Greater Manchester, Rochdale and Lancashire, and some homes are feared to be without electricity until Monday.
And weather forecasts suggest another five inches of rain may yet fall before the weekend is out, although the Met Office adds that the areas that are worst hit will see no more than 1-2mm of rain this afternoon.