UK factories see growth despite euro stagnation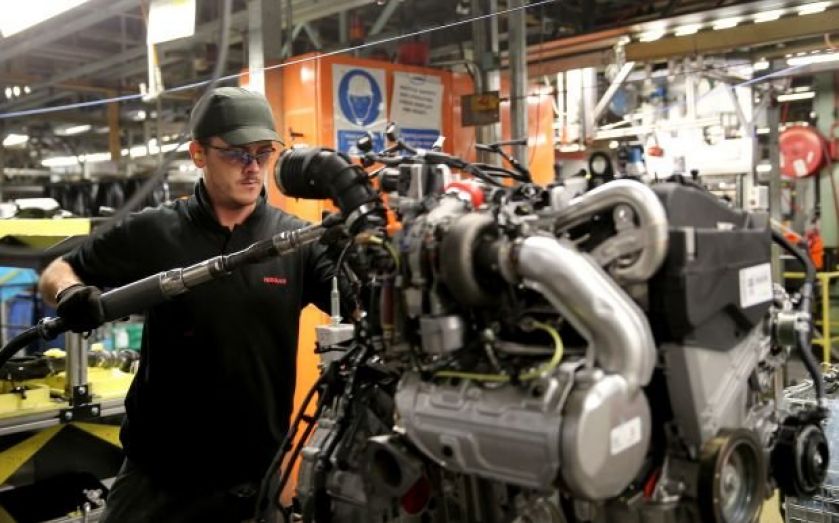 The UK economy showed continued signs of improvement in October, quelling fears that a lack of growth in the Eurozone would have a significant impact on the recovery.
The UK manufacturing purchasing managers' index – a survey of private sector companies – rose to 53.2 in October, up from 51.5 in September, according to figures released by Markit yesterday.
A figure above 50 signifies growth.
The September figure was a 17-month low and sparked fears that economic troubles elsewhere in Europe were impacting growth by reducing demand for exports.
Despite export orders falling, the manufacturing sector was buoyed by robust domestic demand. Although the figure shows the impact from the Eurozone is limited, the manufacturing sector is not booming.
The Eurozone PMI was also released yesterday and showed manufacturing in the currency union had stagnated with a score of 50.6.
"Exports are important to the manufacturing sector, but the majority of output is produced for domestic consumption. In that respect, continued high levels of confidence among UK consumers and plenty of evidence that domestic demand is growing at a robust rate is good news," said Martin Beck, senior economic advisor to the EY Item Club, a group of economists.
The most worrying figure was that for France which fell to 48.5 in October, down from 48.8. Because the figure is below 50 it shows that French manufacturing is contracting. The survey also found that employment was falling at a quicker rate than in September. Manufacturing in Austria, Greece and Italy all showed signs of deterioration with scores under 50.
In contrast, Ireland, the Netherlands and Spain all showed robust signs of manufacturing growth. Germany's manufacturing PMI remains precariously at 51.4 – reflecting weak growth.