Two thirds of Brits SUPPORT use of VAR in football, data shows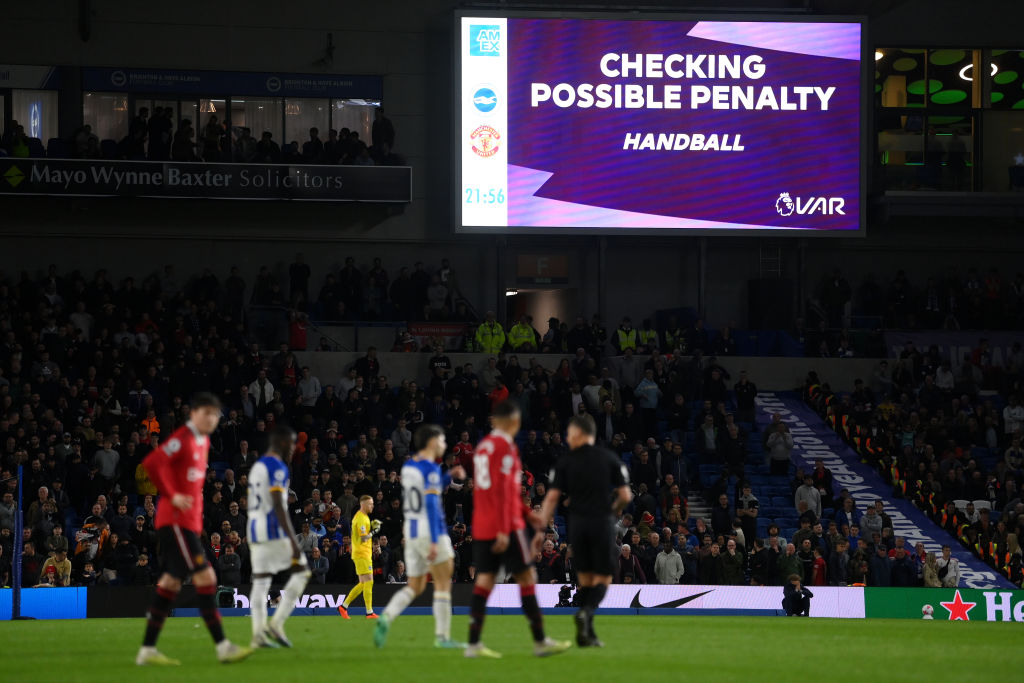 Two thirds of British football fans support the use of Video Assistant Referees (VAR) in football, according to research exclusively seen by City A.M.
Polling by market research leaders Ipsos has revealed that 65 per cent of fans in Britain support VAR in football while just shy of three quarters of those asked stated that VAR has made football decisions more accurate.
The data comes amid increasing debate surrounding the current usage of the assistant technology – which can aid referees for clear and obvious fouls and ensure that the correct decisions are made on whether to award or disallow goals.
VAR still controversial?
On Monday former referee and chair of the Professional Game Match Officials Limited Howard Webb shed light on the process which video assistant referees use to communicate with officials inside football grounds to come to decisions on such issues as fouls, offsides and goals.
"Though the 2022/23 season has seen some significant VAR-related controversy, on balance, a majority of fans believe that VAR decisions have been better than in previous seasons, suggesting that the ends may indeed justify the means in driving a fairer and more accurate system within football," said Joshua Hyams-Parish of Ipsos.
Webb has previously stated that there are a number of options on the table which could be used to reform the usage of VAR in the Premier League and 54 per cent of the 1,000 polled suggested they'd be in favour of a time limit on reviews.
VAR in the Premier League has, across the 2022-23 season, overturned over 60 refereeing decisions, handing out over 15 penalties in the process.
The additional official – based at a hub in Stockley Park in West London – has both recommended giving and rescinding red cards.
The Premier League season continues on Saturday afternoon.