Tube strikes 2016: London mayor Boris Johnson and Zac Goldsmith slam Sadiq Khan over union support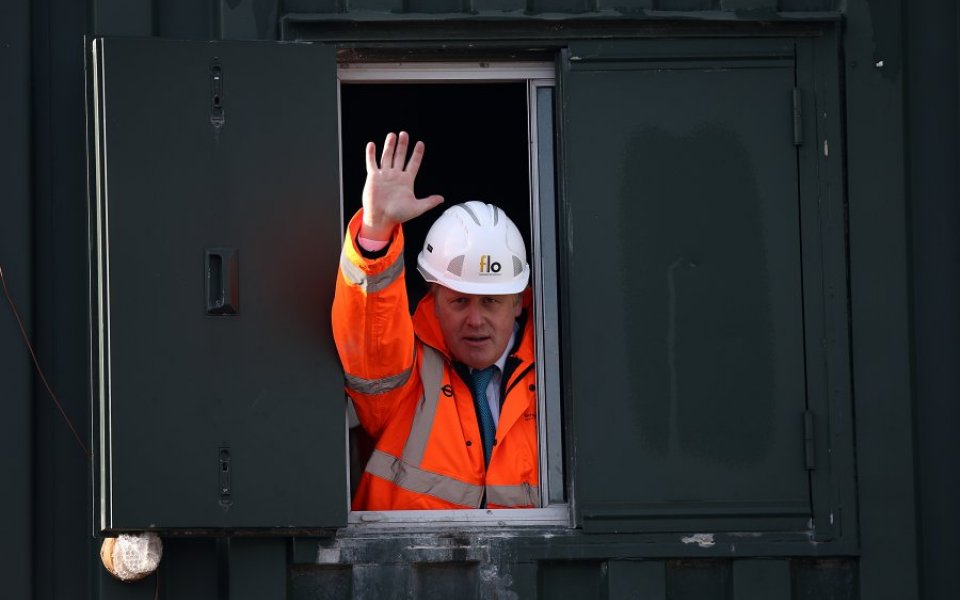 London mayor Boris Johnson has slammed Labour's City Hall hopeful Sadiq Khan, calling him a "tool" of the unions after Khan blamed Johnson for an increase in industrial action on London's Tube and buses.
Johnson attacked Khan for failing to condemn the latest round of strikes, saying he is "entirely motivated by the self-interest of union barons who don't give a stuff about Londoners or indeed their own membership".
In a post on his official Facebook page, Johnson said: "There's massive support amongst Londoners for the night tube, a 24 hour service for a modern, aspirant, growing population. Mr Khan and his union backers clearly don't want it. They are stuck in the past."
"Mr Khan is all over the place. He spends most days pretending to run away from the ASLEF funded Jeremy Corbyn and his Labour Party, whilst simultaneously paying homage to his union backers," Johnson addded.
"He needs to condemn this pointless strike now. And if he won't, he needs to explain why he supports a strike called without the backing of union members, a strike called even after TfL guaranteed the preservation of existing work life balance arrangements for staff."
Johnson said investment in London transport would be "put in peril" if Sadiq Khan becomes Mayor, adding: "He is a tool of ASLEF. He emanates from the bowels of the unions."
"In failing to condemn this appalling call for strikes, he proves he isn't capable of making the tough decisions needed as Mayor to grow our city's infrastructure as our population continues to boom."
Earlier today, Khan's campaign published a new report showing that there have been more than twice as many strikes on the London Underground under Boris Johnson's leadership than during Ken Livingstone's time as mayor, with 35 strikes under Johnson compared to 16 under Livingstone.
Khan said the data showed that "every Londoner who wants fewer days lost to strikes needs a Labour mayor".
Khan pointed to Johnson's failure to meet face-to-face with union leaders as the "main cause of the delay to the night tube opening", and said "nothing would change" if his Conservative rival Zac Goldsmith were elected Johnson's successor.
"It would be exactly the same under Zac Goldsmith – both he and Boris are more interested in scoring political points than stopping strikes," Khan said.
Goldsmith, meanwhile, yesterday accused the unions themselves of trying to "score political points" for Labour, saying that the latest strike threats showed why "we need a mayor independent of the trade unions to deliver the night tube".
"Londoners and businesses overwhelmingly want it to happen and a very fair offer has been made yet still the unions are more interested using the issue to score political points for Jeremy Corbyn and Labour," Goldsmith said.
Goldsmith is pushing for the government to classify all Transport for London (TfL) services as "essential" in order to require that strike ballots must secure support from a clear majority of members before they can go ahead.
"It is simply unacceptable that unions can still be allowed to use strikes for political purposes. Strikes hit businesses hard and those on low wages and part time contracts even harder. And all for the bragging rights of union bosses.
"Enough is enough," Goldsmith said. "I'll stand up for all those who aren't interested in union games and just want to get to work and go about their lives without disruption."