Tony Blair's obsession with "going to uni" is to blame for the UK's apprentice problem – but we can't afford to be sniffy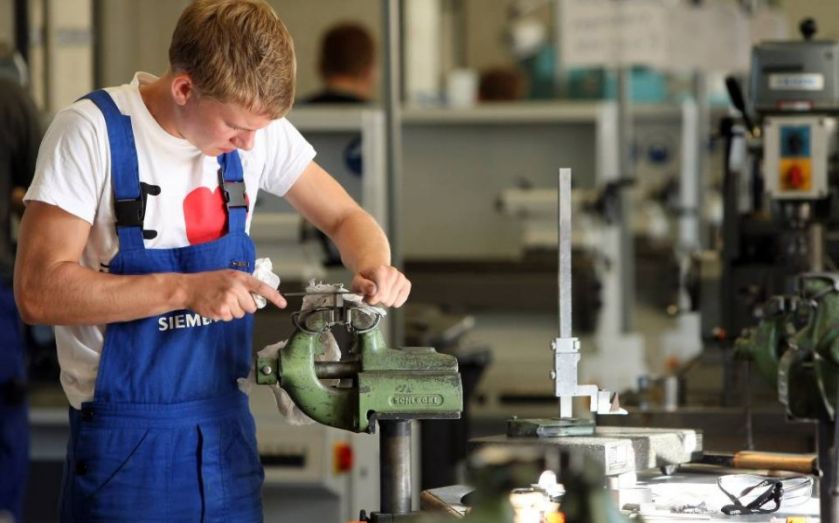 Let's face it, the UK has an apprentice problem. Whether we're dissecting Lord Sugar's latest line-up of hopefuls or wringing hands at the thought of our kids becoming one, as a nation
we look down on apprentices.
How far the government's commitment to creating three million new apprenticeships by 2020 will change things, is questionable. Having left school at 16, I hope it does. While I now run a multi-million pound business, this isn't the standard career trajectory for school leavers as the 943,000 NEETS (16-24s Not in Employment, Education or Training) demonstrates. Meanwhile there is a growing skills gap affecting growth areas like the digital and creative sectors which, according to the CBI will require almost 300,000 recruits at higher skills levels by 2020 with nearly 20 per cent of vacancies already hard to fill.
If we want to improve the UK's competitiveness and get young people into work we can't afford to be sniffy about apprentices. Especially when, according to the Centre for Economics and Business Research, apprenticeships contributed £34 billion to the UK economy in 2014.
The government is trying to shift perceptions of apprenticeships by implementing the Richard Review recommendations. Employer groups known as "trailblazers" are being given more control over apprenticeship standards so that they are tailored to the needs of each sector. A voucher system currently being trialled will boost businesses' purchasing power over external training courses.
There is also a greater commitment to minimum academic requirements that all apprenticeship frameworks must meet including training to Level 2 (GCSE) in Maths and English. These are all positive moves – as is the Apprenticeship Grant for small businesses looking to hire an apprentice – although more still needs to be done to minimise the time and money costs to SMEs of hiring apprentices.
But when it comes to persuading young people and their parents that apprenticeships are an acceptable alternative to further education, there is a massive PR job to be done.
I blame our nation's obsession with "going to uni" on the Blair government's 50 per cent target for the number of young people going into higher education. This ill-conceived policy continues to result in a large numbers of debt-laden grads armed with exotic degrees, who often lack basic employability skills such as numeracy and literacy.
Tackling our country's inherent snobbery around apprenticeships requires changes to our educational system so that the curriculum gives equal weight to vocational and academic subjects. The government also needs to build consumer confidence in the newly reformed apprenticeship system by publicising success stories and keeping apprenticeships under review to ensure that standards continually rise.
I'd love to reach a stage where higher level apprenticeships and degrees are equally aspirational. Achieving this by 2020 is ambitious
but it's a target worth aiming for.