Hatton Garden heist: Three men found guilty of involvement in biggest burglary in British history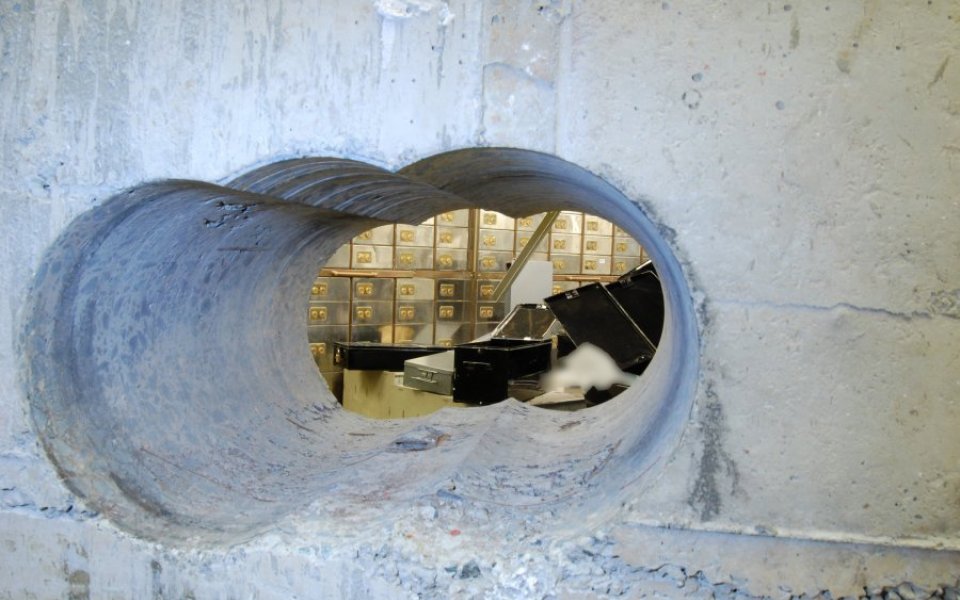 Three men have been found guilty of involvement in stealing £14m worth of jewels from a Hatton Garden jewellers in the biggest burglary in British history.
Carl Wood, 58 of Cheshunt, William Lincoln, 60 of Bethnal Green and known as "Billy the Fish" to friends, and Hugh Doyle, 48 of Enfiled, have been convicted at Woolwich Crown Court after a day of deliberation by the jury.
A fourth man, Jon Harbinson, has been cleared of any involvement.
Wood and Lincoln were found guilty of conspiracy to burgle while Doyle was convicted of a separate charge of concealing, converting or transferring criminal property.
Four men have already pleaded guilty to their involvement.
Millions of pounds-worth of valuables were taken from safety deposit boxes after tunnelling through concrete in the heist which took place over the Easter weekend last year.
Wood and Lincoln will be sentenced on 7 March along with the four other men who pleaded guilty to conspiracy to burgle – Terry Perkins, 67 from Enfield, John Collins, 75 from Islington, Daniel Jones, 58 from Enfiled and Brian Reader, 76 from Dartford. Legal discussions are taking place in regard to Doyle's sentence.
It can now also be revealed that Perkins' daughter Terri Robinson, 35 of Enfield pleaded guilty to concealing, converting or transferring criminal property as did her brother-in-law Brenn Walters, 43 also of Enfield and known as Ben Perkins.
"This was a thorough and complicated investigation which meticulously linked the gang together," said the head of the Met's flying squad, detective superintendant Craig Turner. "The weight of evidence was so strong that half the gang chose to plead guilty. It was an audacious, brazen burglary that was some three years in the planning."
The Crown Prosecution Service London reviewing lawyer Ed Hall said: "The four main ringleaders, a close-knit group of experienced criminals, some of whom had been involved in other high-value crimes, pleaded guilty after realising the strength of the case against them. As a result of this trial, three other men who played significant roles in the moving and concealing of the stolen gold and jewels have also been convicted.
The police said one man known as Basil was still sought in connection with the robbery and a reward of £20,000 has been offered for information leading to his arrest, conviction and recovery of the goods.
Just £3.7m worth of gold and jewellery have been recovered.
Here's how the heist happened. Watch below to see a walkthrough of how it took place.