Three investment ideas to boost your portfolio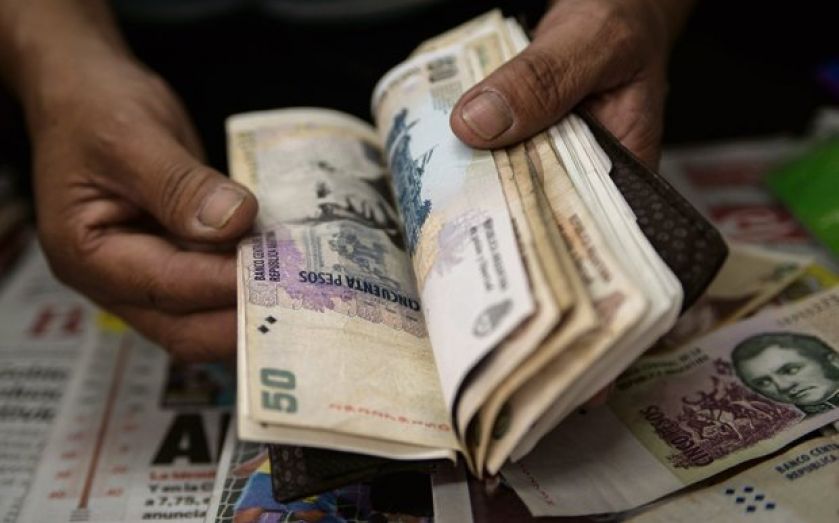 INVESTORS have just over a fortnight to make the most of this year's Isa allowance (up to £11,520 in a stocks and shares Isa in 2013-14). But it's also a good time to review whether your portfolio needs rebalancing. In the latest in our series on Isa investment ideas, City A.M. talks to the experts about the themes worth considering, and their top fund picks, for 2014.
PROFILE: EMERGING MARKETS
Emerging markets (EM) delivered impressive performance from 2003 to 2011, returning 403.9 per cent. But investors should avoid just focusing on the good times. EMs fell out of favour in the second half of 2013, as the US considered tapering its QE programme. And 2014 has been a bumpy ride, from protests in Turkey to the collapse of the Argentinian peso.
Tom Stevenson of Fidelity says: "There remain good opportunities for stock picking in EMs, with strong growth in particular areas and industry winners that are able to capitalise on growth. Overall, however, 2014 is likely to be another challenging year."
While these three funds have seen negative growth in the last 12 months, they could offer big gains for higher-risk investors willing to focus on the longer term.
Newton Emerging Income. "Manager Sophia Whitbread aims to provide an income with long-term capital growth, and is currently overweight in Mexico," says Adrian Lowcock of Hargreaves Lansdown.
BlackRock Emerging Markets Equity Tracker. "It aims to track the performance of the FTSE All World Emerging Index. It may use derivatives or futures to reduce risk or costs," says Stevenson.
M&G Global Emerging Markets. "It seeks to deliver growth by identifying stocks it deems undervalued. Manager Matthew Vaight believes value creation, not economic growth, will deliver returns in the long term," says Darius McDermott of Chelsea Financial Services.
PROFILE: EQUITY INCOME
Equity income funds are a firm favourite among UK retail investors, and "rightly so," says Jason Hollands of Bestinvest. "Over the long term, dividends have accounted for most of the real returns on the UK stock market, so even if you don't need the income now, investing in equity income funds and reinvesting dividends is a great way to compound your returns."
Adding income to your portfolio does not directly reduce the risk of the investments, but those with a medium risk tolerance could see it as a good balance between taking risk and receiving regular income.
And Stevenson thinks equity income investing will "continue to be a theme as long as interest rates remain at today's historically low levels".
Cazenove UK Equity Income. "Manager Matt Hudson adjusts the portfolio positioning to suit each phase of the business cycle," says Hollands. It rose 12.2 per cent over 12 months.
Unicorn UK Income. "The fund offers an alternative way for UK investors to invest for income, by investing predominantly in small caps. It has seen 12.1 per cent growth in the past year," says McDermott.
Standard Life UK Equity Income Unconstrained. "It has a more high octane approach, investing a higher proportion of the fund in mid caps and smaller companies. We view manager Thomas More as a rising star in the industry," says Hollands. It has seen 23.3 per cent growth in the past year.
PROFILE: MINING SHARES
Mining stocks have had a torrid time in the last two years, with both their earnings and share prices tumbling. But some contrarian managers have started buying mining companies at a discount.
And Neil Gregson, manager of the JP Morgan Natural Resources fund, thinks the pick up in mergers and acquisitions activity in the sector reflects improved confidence in the cycle and attractive valuations.
He says: "Companies have got the message regarding more disciplined capital allocation and greater shareholder returns, as evidenced in the most recent earnings updates."
Stevenson advises caution, however. "The recent plunge in copper and iron ore prices has underlined the volatility of this sector."
First State Global Resources. "The fund is managed by a large team, with wide experience in mining and exploration alongside the investment industry," says Stevenson. It has seen 29.9 per cent growth in the last five years.
Old Mutual UK Alpha Plus. "Its manager runs a concentrated portfolio of reasonably valued larger and mid-sized companies with growth potential. It has risen 135.1 per cent in the last five years," says Lowcock.
BlackRock World Mining Investment Trust. "A good option for investors wanting exposure specifically to miners. However, we are cautious on commodities as a result of the slowdown in China," Hollands says. The fund has risen 75.4 per cent over five years.