These Tube experts have just set the world record for travelling the New York Subway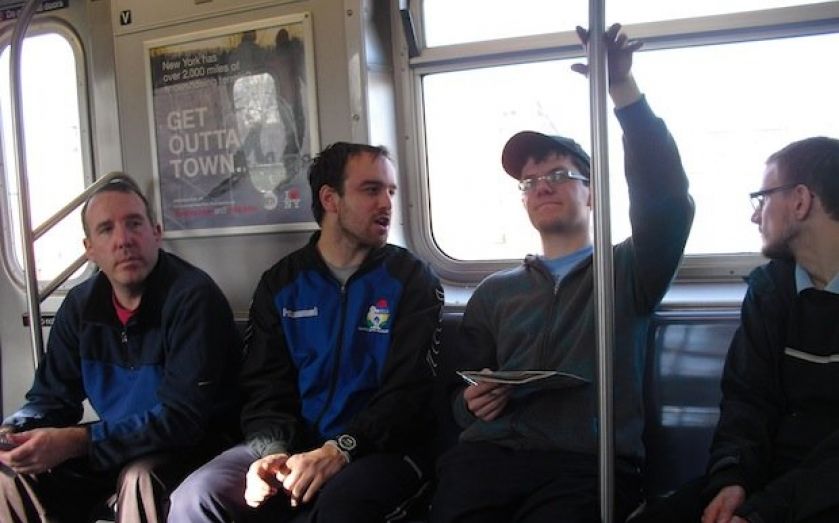 A group of persevering men who attempt the Guinness World Record to travel the whole of London's tube network, known as the Tube Challenge, have just been confirmed as record holders for visiting every station on New York's subway.
Most recently, the subterranean sextet visited all 468 stations on New York's public transport system, getting round the whole lot in just 22 hours, 26 minutes and two seconds.
Setting a new world record, Adham Fisher, Andi James, Martin Hazel, Peter Smyth, Steve Wilson and Glen Bryant, all of whom are seasoned transit racers, are the first non-US citizens to travel to New York specially to take the challenge.
But James, Hazel and Wilson also set the record for travelling to all 270 tube stations back in 2009, and are now officially the only people in the world who've achieved records for both challenges. It took them 16 hours, 44 minutes and 16 seconds to travel the length of the tube network.
Speaking to City A.M., the team said:
We are all glad to hold this record for the subway with the most stations in the world.

Andi, Martin and Steve have done the double in London and New York – the first people to do so.

Adham, Glen and Peter finally have a record of this nature after several years of trying.
And as if heavyweight traversing of the transport systems isn't enough, Fisher, who has been a train journey expert from a young age, is also quarter of the brains behind the song A-Z of the Underground, which was released last year: