'The wellness era': Pop star Cheryl on her new business venture Feel Vitamins
Pop star and television personality Cheryl is making her first foray into business with an investment in UK digital health company Feel, as she pivots from celeb life into wellness.
Feel was launched by Boris Hodakel in 2019 claiming to clean up the "dirty" nutritional supplement market through its direct-to-consumer subscription model.
It has already enjoyed success, with 60x growth in the first year, over 21,000 active subscriptions and glowing reviews. In April the company closed a £4.5m investment round led by Fuel Ventures and participation from Lovehoney founder Richard Longhurst.
The global supplements market has exploded in recent years, with an estimated market size of $144bn in 2019.
Now Cheryl wants a piece of Feel. She has invested an undisclosed amount in the company and will also become the face of the brand this month.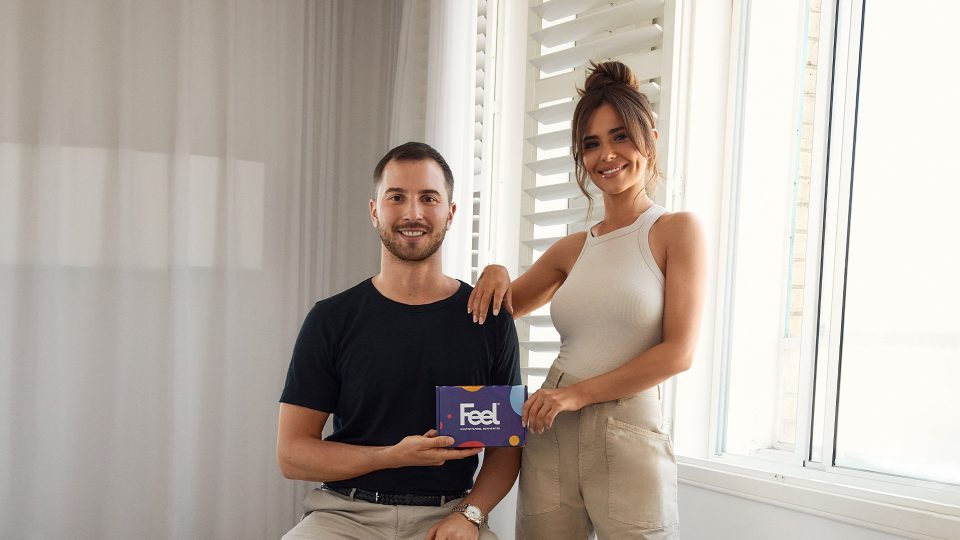 Cheryl ushers in her wellness era
Cheryl's two-decade career in the entertainment industry may make the move into the business world an unlikely one, but she is long-known for her passion for health and her enthusiasm for Feel is palpable.
"I'm obviously not a scientist but the knowledge and the cleanliness of the product blew my mind because I didn't have any idea about how many bulking agents and nasties had been in it," Cheryl tells City A.M. "I love everything they stand for, I love their knowledge, I love their ambition."
Cheryl has been out of the spotlight for a year before posting an Instagram selfie last week proclaiming "We back". So does the timing of this alongside her new role at Feel usher in Cheryl's new wellness era? "Absolutely," she says resolutely.
Cheryl joins a growing number of celebrities who have lapped up wellness and mindfulness in recent years, from Gwyneth Paltrow to Russell Brand.
She says she's been on a "journey" since her pregnancy four years ago but the pandemic had been the moment she fully subscribed to mindfulness and meditation.
The partnership started after she contacted Hodakel about working together long-term having tried some of Feel's supplements. Alongside the investment she will become the face of the brand.
But unlike her role as a brand ambassador for the likes of L'Oreal, Cheryl is adamant this will be different: "I've done a lot of brand ambassador stuff and it's great… but this just feels different. I love Boris' ambition."
"I don't want to do anything that's not true to me or that I don't believe. I wouldn't be able to deliver that message. This is the perfect fit for me."
'This is a long-term investment'
Her role as an equity partner then, comes more for her real love of the product rather than any real desire for a quick return. "I'm not investing in the short-term, I'm trying to tell people from my experience that it really can change your problems." She adds it's "growing Feel over the years that's why I've made it a long-term investment."
It is a familiar line rattled out by celebrities who insist 'no really, this brand does change your life and promise, I really do use it!'
But Cheryl is self aware in how, to use her own words, "preachy" she has become when it comes to wellness. She frequently goes off on tangents about the benefits of obscure ingredients and the need for consistency, but it's clear she has done her research and seems genuinely excited about how Feel will grow.
The company's USP is that it's a 'clean' brand compared to the existing supplements padded out with bulking agents and 'nasties'. But Cheryl won't be brought into bashing other brands or indeed fellow celebrities that sell questionable products on Instagram.
"For me personally the clean science far outweighs any dirty product that you may be putting into your body," she says. "I'm not judging anybody that wants to take hair gummies if that's what they want to do. I tried one, I'm not going to lie, about four years ago. I tried a box, like a clown."
'I'm a creative'
Cheryl is keen to play an active role in Feel. "I'm 20 years into my career, I'm looking for new things that I feel inspired by," she says.
"I'm learning all the time and I'm interested. I want to be invested, I want to be in the developmental side, I want to be involved in the next packaging, that's all stuff that excites me."
Is she daunted? "It's completely new territory but I mean business is business and I've been in 'the business'. I like the creativity side more than anything else… We'll grow together and I've got so many ideas."
Cheryl's relaxed approach to investing is different, that's for sure. But if she can galvanise her millions of followers to try Feel's supplements, they're in for a transformational year.