The Square Mile and Me: David Postings on Barclays, the Jampot and watching Wolves
Each week we ask the Square Mile's great and good to dig into their memory bank and share some City highlights. This week, it's UK Finance CEO David Postings – with one of the City's key spokesperson telling us about Barclays in the 80s, why Sweetings is still a favoured lunch spot and a spot in sunny southern Spain.
WHAT WAS YOUR FIRST JOB?
My first job was a statement clerk at a Barclays branch in Bletchley in 1978, back when everything was in paper form. Banking was very local and traditional then and it was difficult to make progress with my kind of background. I was born in Wolverhampton and educated at a comprehensive school.
WHAT WAS YOUR FIRST 'CITY' JOB?
After passing the banking exams I was accepted onto the management development programme at Barclays. This took me to London and my first job in the City was in St Paul's churchyard in 1985. The management development programme moved you about, so I first worked for the group head of marketing, but not long after that I was made a lending manager with responsibility for some big commercial clients in the West End. I seem to have something of a curse on the buildings as they have all either changed use or been demolished after I worked in them!
There was a buzz about the place
WHEN DID YOU THINK THE CITY WAS THE PLACE FOR YOU?
Right from the moment I arrived in the 80s. There was a real buzz and energy about the place, especially compared to where I'd worked before. I love the intricate medieval street patterns and the unique institutions that have developed over centuries. Ever since those early days I've had a real affection for the City and the people who work here and I'm really proud to be able to represent the banking and finance sector now in my role as chief executive of UK Finance.
ANY FAUX PAS?
I remember going to an important job interview and I must have been nervous as I managed to pour an entire cappuccino all over my suit just before it started. I was completely soaked, but it was too late to do anything about it, so I had to do the whole interview covered in coffee. Amazingly I still got the job.
FAVOURITE PUB?
My favourite has to be the Jamaica Wine House on St Michael's Alley. It's got amazing history and always has such good atmosphere. It was a regular watering hole for me when I started working in London.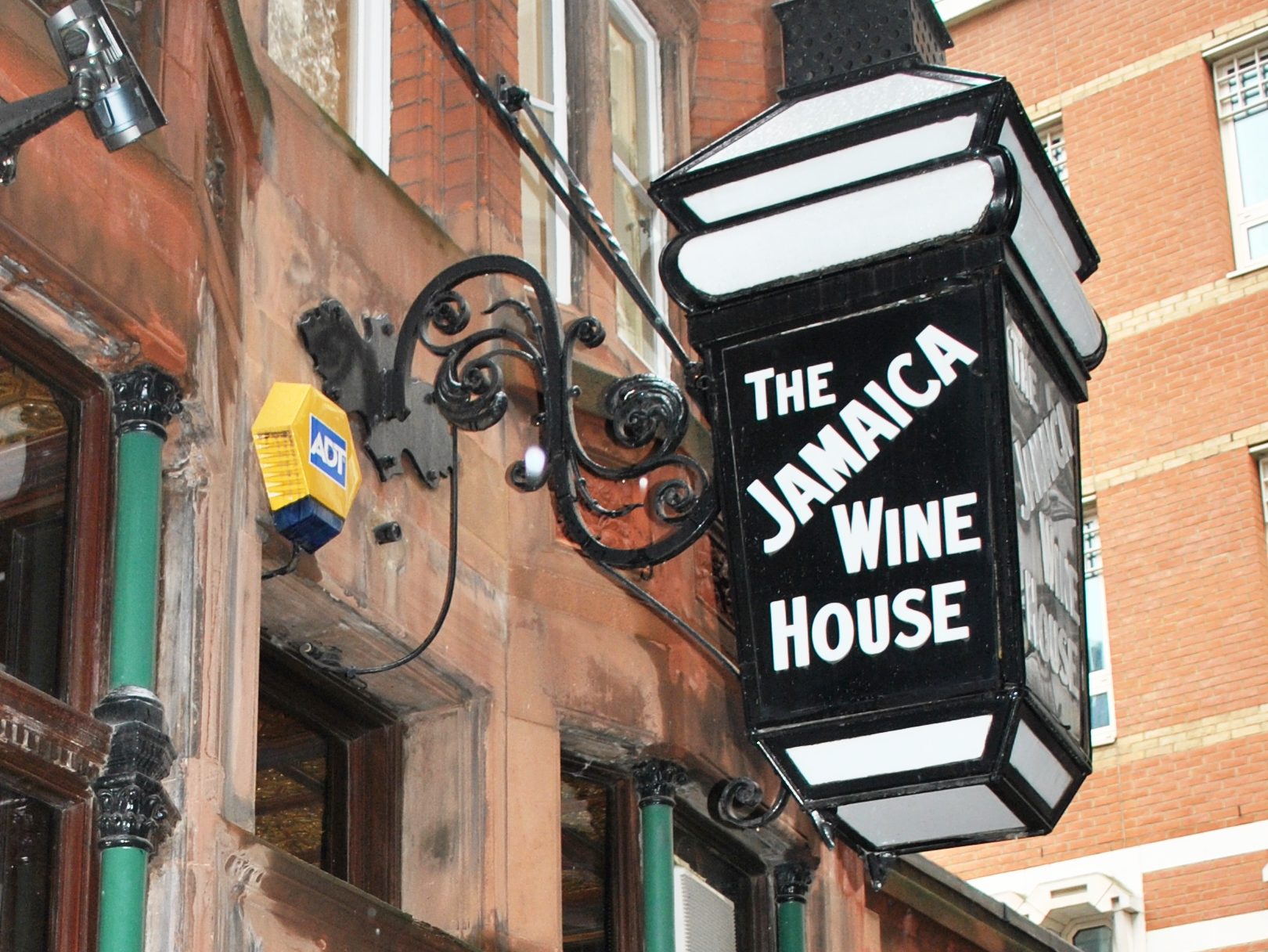 AND YOUR DEFAULT SPOT FOR LUNCH?
I've got two. Sweetings is a City institution with amazing food and you often bump into someone you know. Or there's a fantastic little Japanese restaurant called Kurumaya on Watling Street.
WHAT'S ONE THING YOU LOVE ABOUT THE CITY OF LONDON…
I love the fact the place evolves and is always innovating. It's amazing to think about the history all around you, but at the same time to see how fast things change as the City is constantly reinventing itself to deal with new challenges or opportunities.
… AND ONE THING YOU'D CHANGE
Our offices are near Bank station and these days it's virtually impossible to get a taxi to pick you up, so I'd relax those rules a bit. And I even say that as a keen cyclist.
WHERE'S HOME DURING THE WEEK?
Home is Bournemouth, but I also have a flat in London where I stay during the week. You can do a lot on video calls, but you can't beat the value of face-to-face meetings.
AND WHERE WILL WE FIND YOU ON THE WEEKEND?
I grew up in Wolverhampton and I'm still a Wolves season ticket holder, so try to get to as many of the games (home and away) as I can. Otherwise, I'm a keen cyclist and my wife and I own a tandem – there's definitely no hiding when you're out on that.
OPTIMISTIC FOR THE CITY IN 2023?
I am actually very optimistic. It's clearly going to be a challenging year, but I think the economy is going to be more resilient than some commentators might think. The banking and finance industry has a key role to play here. It's such an important part of the overall economy in its own right, but also drives growth across all other sectors. And that's not just in London, but up and down the UK.
We've got a huge amount of work to do with government and regulators in 2023 – everything from changes to capital requirements to help drive growth and investment to supporting customers with the cost of living pressures.
I think the City will do better than people expect – after all we've just not seen the vast numbers of jobs moving from London to the EU that many doomsayers predicted. It is a resilient place and I think it will continue to thrive.
WHO'S THE CITY FIGURE YOU MOST ADMIRE?
Sir Peter Middleton. He was the permanent secretary to the Treasury before joining the board of Barclays, initially as group deputy chairman and ultimately group chairman. He had such clarity in his thinking and approach and I was very fortunate to work directly for him. He helped me when I became more senior in later years too.
YOU'VE GOT A WEEK OFF – WHERE ARE YOU GOING AND WHO ARE YOU GOING WITH?
Right now I'd want to escape the cold weather and head down to the south of Spain. It's such a relaxing place and the area around Estepona is fantastic with the beach and mountains so nearby.