Full service: The & Partnership boss Johnny Hornby on changes in marketing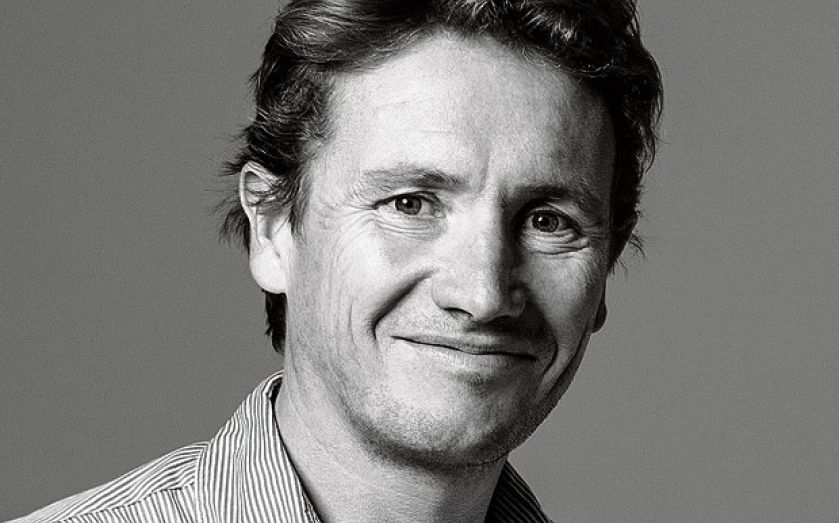 Liam Ward-Proud talks to Johnny Hornby, chief executive of The & Partnership
It's easy to forget that media buyers and creative agencies haven't long existed as separate entities. As late as the 1980s, the archetypal agency was "full service", overseeing all aspects of a campaign. Johnny Hornby, chief executive and founding partner of new agency
The & Partnership
, is seeking to revive this tradition, but with a digital twist. Backed by WPP, the outfit is comprised of a diverse collection of specialist shops, including ad agency CHI & Partners, media buyers M/Six, and social media agency The Social Practice; they all share a common bottom line. Hornby tells City A.M. how the media industry has changed in recent years, the importance of brand advocacy, and why he thinks the full-service agency is set to stage a comeback.
What's happened in the marketing sector that has led you to seek a more integrated structure?
When I started in the industry, clients pretty much only had the option of putting a campaign on TV, posters, radio, in the press, or some combination thereof. But there have been enormous changes in media since then. The proliferation of different media channels means you can't get to everybody through just a few sources.
At the same time, there's been a change in the way consumers choose brands. It used to be all about trust – clients would come to you wanting help to get their brand trusted. But if you ask people now how they choose a product, the most important thing is what their friends and other people say about it. It's been driven by the internet and social media, and you need to understand that landscape if you're in the business of trying to build a corporate brand.
How has this changed the way marketers approach campaigns?
The process doesn't start with a TV commercial any more, and companies need a marketing partner that understands this – how do we get people to talk positively about the things that we do? It starts with asking: what's the big idea behind this brand or service? And then you think about who the people are that you need to engage with, and where you can find them. A lot of the time, you're in the business of trying to create advocacy.
Why does this mean that the different specialist shops need to have a common bottom line?
If a brand goes to an advertising agency, it would be a surprise if they weren't told that the answer is an advert. And if you go to a direct marketing agency, they're likely to tell you that the answer is direct marketing. Our aim is to bring experts from these areas into one room, and try to find the right multidisciplinary solution for the client.
Having separate bottom lines unwittingly creates situations in which you can't do this. If I'm running an ad agency, I've got to try and do a TV commercial for my clients, because that's how I can grow my bottom line. But what if the answer isn't a TV commercial? Perhaps it's an internet campaign instead. Lots of the things that agencies are doing for brands now is trying to create something useful for consumers. You could ask someone, "why did you go for that specific bank?" They might say it was because they were given an easy-to-use mortgage calculator.
We say: let's have one bottom line, with all the different disciples under one roof, and then we can figure out the right way to get people talking. It's much more efficient for the clients as well – they don't have to have 17 agencies doing different things.
Why can't the clients sort through all these different options themselves?
I'm not saying clients can't do it themselves. But it does put a huge burden on them, having to take the different agencies with competing bottom lines, and then go on to assimilate all the different data points and inputs in order to work out whether they should be spending more on direct marketing or self-promotion, for example.
We're on a journey at the moment. We haven't got every touch point assimilated yet, but that's the ambition. We want to be able to do everything: design the logo, do the advertising, the media buying, handle the sponsorships and direct marketing. We're creating a completely holistic, full-service agency.