The Met Police is a victim of the curse of incrementalism and endless inquiries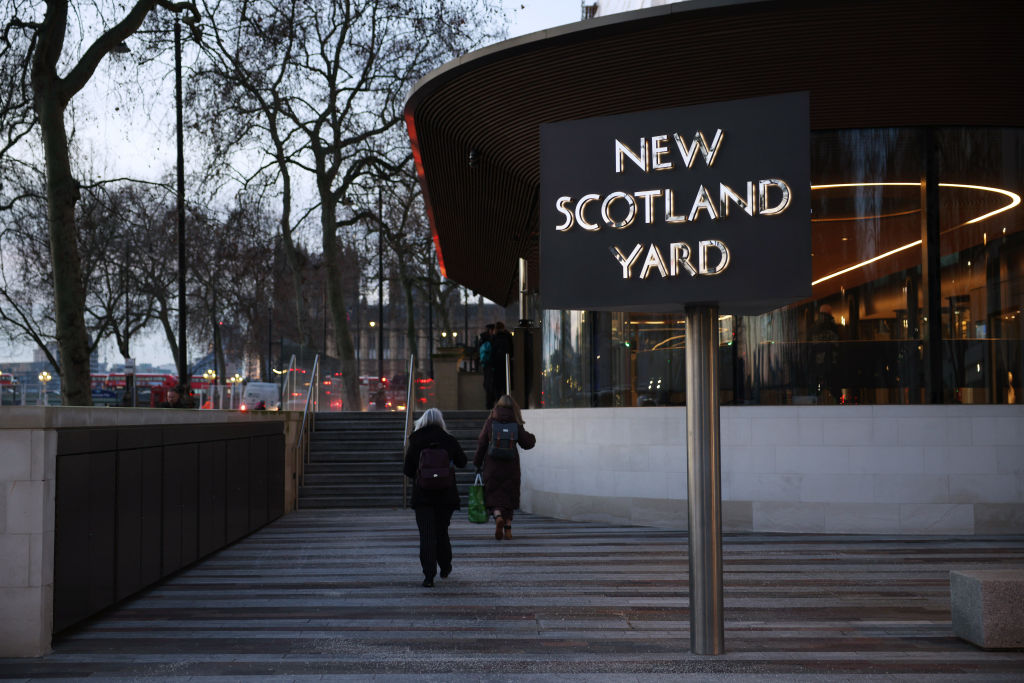 The Metropolitan Police has been the subject of a series of scandals, from the murder of Sarah Everard to David Carrick, and endless commissions won't help it adapt to the needs of 2023, writes Rosie Beacon
A damning culture is one thing, and damning statistics are another. Sadly, both of these things now co-exist in the Metropolitan Police: an organisation we rely on for basic safety. If it wasn't clear before, it certainly is now, that policing is at an inflection point.
It is no secret that public confidence in the police is declining. Some of this relates to the recent high-profile scandals, involving serving officers committing some of the most heinous crimes imaginable, which have certainly undermined police legitimacy. But it also relates to concerns about the police's competence and whether they are fulfilling their core functions effectively.
Turning this around requires comprehensive change. And if they struggle to get the foundations right – like recruitment and vetting – how are they supposed to get the complexities right – like responding to how technology and social change are fundamentally altering crime? As crime evolves, so too should the police. This is not merely a by-product of underfunding and austerity: the truth is that we are still applying a 1974 model of policing to the issues of 2023.
Inevitably, there are always political limitations to this kind of reformist desire. Mostly because basic reform, let alone radical reform, relies on political (and financial) capital. In other words, it relies on enough political security to overcome aggrieved stakeholders, whether that be local politicians, the media or the police force itself.
Therefore inconsistency in governments, their majorities and their priorities leads to a curse of incrementalism in public policy. Lots of commissions, lots of recommendations, much less actual change.
When it comes to the evolution of crime, interestingly "traditional crimes", such as burglary and car theft, have actually fallen significantly since the mid-1990s, according to the Crime Survey for England and Wales. Between 1995 and 2021, theft fell by 75 per cent and domestic burglary 81 per cent.
But unfortunately there are multiple qualifications to this. Overall "traditional crime" has ostensibly reduced, but so too has our ability to investigate and prosecute. In the year to March 2021, only 5.6 per cent of all recorded police crime resulted in a charge or summons, compared to 17 per cent in 2014.
And this "traditional crime" data notably does not include data on fraud and computer misuse. Needless to say that unfortunately fraud and cyber crime are enormous issues. So enormous in fact that fraud now makes up for an astonishing 40 per cent of crime, and with that included, the totality of crime is now substantially higher than in 1995. To nobody's surprise, this also has a remarkably low rate of cases assigned an outcome, at just 4.9 per cent.
Fraud is the perfect case study in how crime is evolving, how crime is increasingly dislocated from traditional policing geographies and thus how it no longer fits the 1970s policing formula.
The internet means crime is not confined by local or even national boundaries, it is technically complex, anonymous and it evolves quickly. Fraud is also not the only internet based crime – the sexual abuse of children has been transformed by the internet. And it doesn't even need to be an internet based crime to confound the 43 force structure – organised crime is another example.
There is of course, still a vast role for local policing. Neighbourhood police teams – a key innovation of the last Labour government – are essential for gaining the trust of local communities from which so much intelligence is derived. And they are able to collaborate much more effectively with say, the NHS and local government for cases that may involve mental health crises.
But it ought to be possible to combine effective neighbourhood policing with a serious response to crimes which cross territorial borders, such as fraud and organised crime. Better centralisation and better localisation in policing can co-exist and be mutually reinforcing.
Our policing model was created nearly 50 years ago – police are local but a lot of crime is the opposite. Everything from policing culture to effectiveness to the changing nature of crime suggests that incremental tweaks to our policing model are insufficient. If we do not challenge how policing works now, then will we ever?