Ted Baker sees group revenues surge 18pc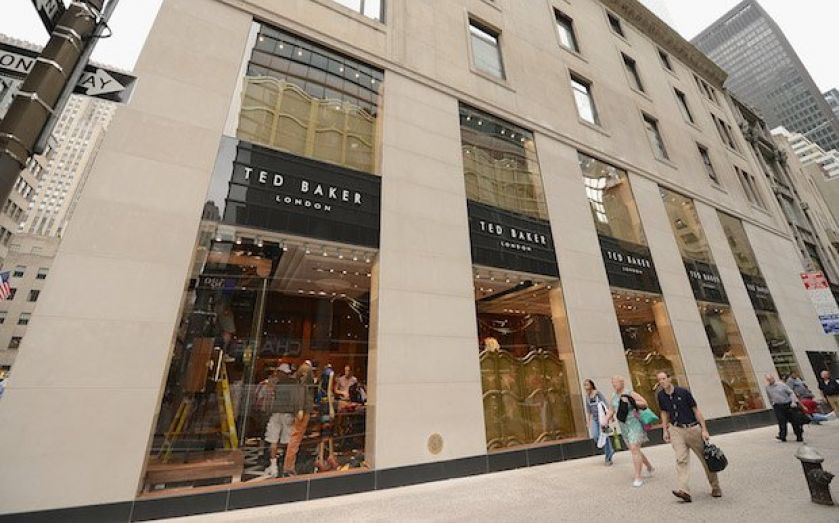 Ted Baker has reported a 17.9 per cent jump in group revenues in the 19 weeks to 7 June.
Retail sales surged 15.8 per cent – comfortably above several analysts' calls; Jefferies had expected a 15 per cent increase.
During the period, the high-end clothes specialist opened new stores in Glasgow, Heathrow Terminal 2, several in the US and across Europe and in Tokyo, Dubai, Egypt and Saudi Arabia. Retail square footage grew 9.5 per cent in the period.
But despite the "strong performance", and gross margins remaining in line, Ted Baker says it expects only low double digit growth for the full year. Moreover, it doesn't expect to be able to match the 25 per cent growth seen in wholesale sales over the full year.
Jefferies have emphasised Ted's long-term growth potential. Its e-commerce business, for example, for which it's developed a new platform, saw an impressive 48.1 per cent increase in sales over the period.
Commenting on trading, Ray Kelvin CBE, founder and chief executive said:
The Ted Baker brand has continued to perform very well and we have delivered further progress across our global markets and distribution channels.

We are pleased with the performance of our Spring/Summer collections both in the UK and internationally…

Commitment to quality, design and attention to detail underpins everything we do and we remain focussed on our strategy to further develop Ted Baker as a global lifestyle brand.