Standard Chartered's boardroom bloodbath: Chief exec Peter Sands and chairman Sir John Peace are out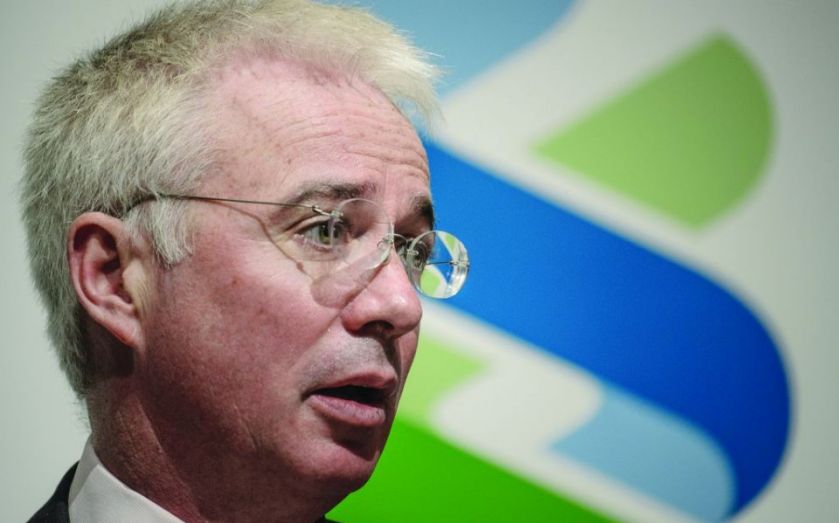 Standard Chartered delighted invest­ors with a boardroom revolution yesterday, announcing the exit of chief executive Peter Sands, chairman Sir John Peace and four other senior directors.
The troubled emerging markets specialist had come under increasing pressure to change tack, after the share price fell by half over the last two years.
"After more than eight years as group chief executive, now is the right moment to hand over to new leadership," the outgoing chief executive said.
"Bill and the team will inherit a more focused and efficient bank with a superb client franchise and a unique network across some of the most dynamic markets in the world."
The chief does not yet have another job to go to. Peace will leave next year, and the UK-headquartered bank does not have a replacement lined up currently.
"Bill is a globally respected banker and has the right experience and skills to drive the group's new phase of growth," said Peace.
"He brings substantial financial experience from leading a successful global business and has an exceptional understanding of the global regu­la­tory and conduct environment."
Executive director Jaspal Bindra is also leaving, as well as long-serving non-executive directors Ruth Mark­land, Paul Skinner and Oliver Stocken. Each of the three has served on the board for more than a decade.
Meanwhile, the bank will bring in two new independent non-executive directors.
Former Barclays and Citi executive Gay Huey Evans is joining the board. She also spent seven years at the Financial Services Authority, and sits on the boards of Aviva, ConocoPhillips, and Bank Itau BBA International.
She will be joined by Jasmine Whit­bread, chief executive of Save the Children International, who also serves as a non-executive at BT.
"We believe investors will welcome this material change in Standard Chart­ered's leadership. The stock market was looking for a fresh start," said analyst Ronit Ghose from Citi, urging rapid action from Winters.
"StanChart should accelerate its consumer bank restructuring, including looking to exit or materially transform Korea."
Investors did welcome the changes to the management rapidly – the bank's shares ended the day up 5.37 per cent.
ALL OUT AS BANK CLEARS THE DECKS