St James's Place boss David Bellamy: Slow and steady wins the race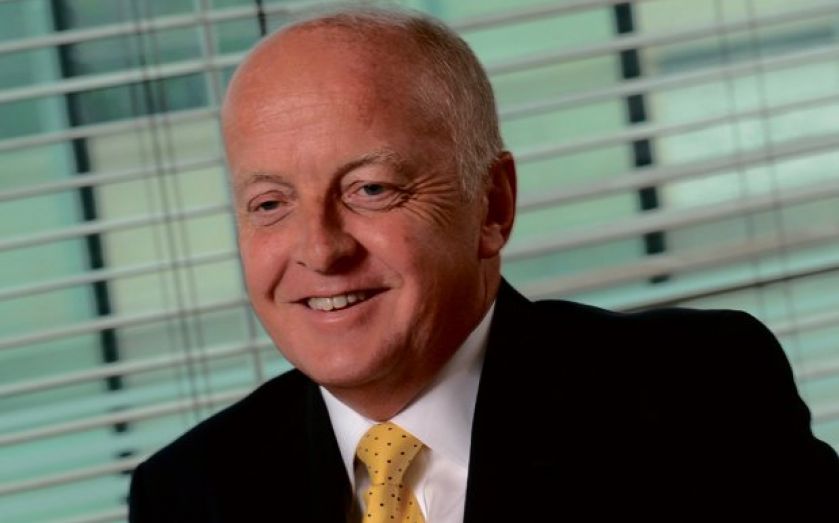 St James's Place may hold the accolade as the second youngest business on the FTSE 100, but its tender years belie a growing sense of maturity for the firm.
Its pool of assets now stands near the £50bn mark, it joined the ranks of the 100 biggest UK companies in March and has an increasingly overseas investor base. But chief executive David Bellamy isn't getting carried away with the jump into the big league
"There has been an evolution of the business, bit by bit, inch by inch, but I don't sense a huge transformation," he told City A.M. yesterday. "We're just trying to keep doing what we're doing and do it better each year and look after our clients because without clients we don't have a business."
The well-spoken 61-year-old, who has been at the group since it was founded by a coterie of City grandees headed by Lord Rothschild in 1991, helped lead it to another strong set of quarterly results yesterday, adding 17 per cent to assets under management.
The Cirencester-based firm attracted a further £1.27bn from well-heeled clients in the three months ending 30 September – a 23 per cent rise on the same period last year. Assets under management now stand at £49.1bn, compared with £41.8bn a year earlier.
Back then, Antonio Horta Osorio's Lloyds Banking Group owned a 20 per cent stake in the firm (a legacy of Lloyds' takeover of SJP shareholder Halifax Bank of Scotland). It sold out in December and the sale, as well as the firm's promotion to the FTSE 100, has sparked a dramatic shift in the character of SJP's shareholder register.
Around a quarter of SJP's stock is now owned by investors outside the UK, Bellamy says. "The investor base has got very, very broad. It's a very diverse shareholder base, which in itself requires a greater investment.
"In the overall scheme of things, it's relatively early days for us being a fully liquid, fully quoted company on the FTSE, but being elevated to the 100 was a great endorsement of the business," he adds.
To match its new-found international footprint, SJP is also targetting foreign investors, albeit mostly Brits living overseas.
It bought an advisory business in the Far East earlier this year to serve expats based in Hong Kong, Singapore and Shanghai, and Bellamy says the group is also exploring opportunities in the Middle East.
Closer to home, George Osborne's pension provision changes will also fuel a new market for SJP, as savers look to shun annuities for longer-term equity investment. Bellamy says he backs the reforms, but gives a thoughtful rationale.
"The messages the chancellor has given of late are very positive messages for me because they give the responsibility back to the people whose money it is," he said. "I'm not going to endorse people spending their pension fund, but I think it's their money. What makes ISAs so attractive is that nobody is putting rules around when you can get access to your money."
Despite his widening vista, Bellamy is keeping his ambitions for the group grounded. He has grown the firm between 15 per cent and 20 per cent a year over the past five years – and the five years before that.
"In terms of accelerating our growth plans, we're pretty boring in some senses," he admits.
"Fundamentally, it's a people business and we try and do what we say on the tin. We don't try and be something we're not and promise something we can't deliver."