Six Nations: England must be more clinical against Wales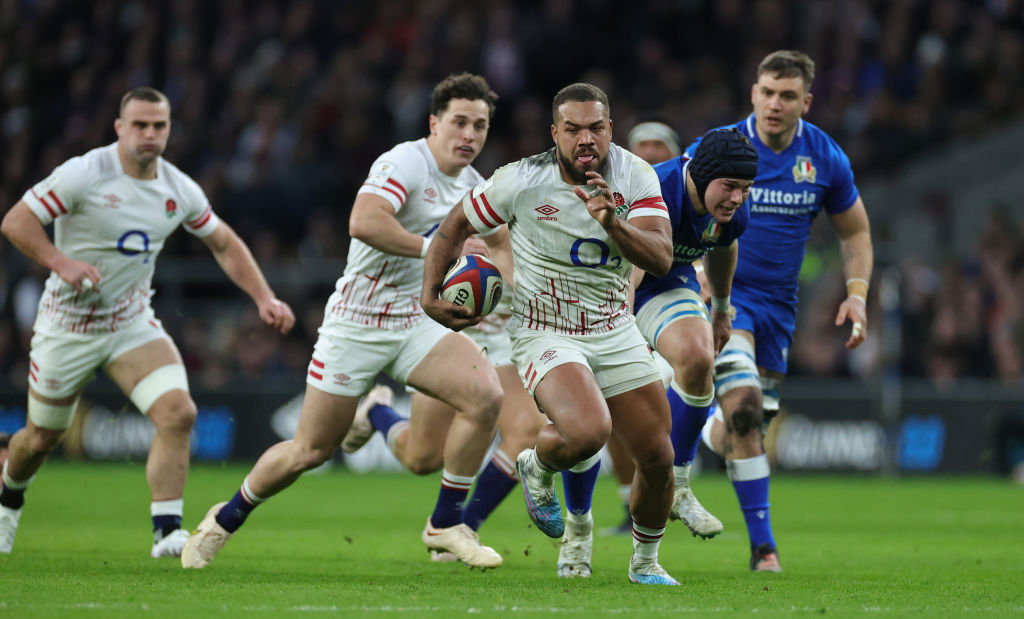 England may have won their first Six Nations match in this year's Championship but they'll have to step it up a notch if they're going to breach the bastion of Welsh rugby and storm Cardiff.
England's record in the 2023 tournament of one win and one loss has come at home, and they're yet to be tested away.
Between now and then, however, there is a fallow week and therefore some time for England's squad to work on themselves while other countries like Scotland and upcoming opponents Wales lose a couple of their players back to their English clubs.
England stat Attack
Despite being on the end of two contrasting results, Steve Borthwick's men have been guilty of the same inefficiency in each of their opening games – their ability to convert possession in the red zone into points.
Against both Scotland and Italy, England struggled to come away with points from each entry into the opposition 22. This means they're walking away on multiple point scoring occasions.
Scotland were potent in attack and made the most of their limited chances. Italy failed to do the same and so let England off.
Points-per-entry stats aren't the be all and end all but they do represent how efficient teams are at capitalising on their possession – like runs conceded in a cricket power play or controlling the middle third of a football pitch. Nothing guarantees victory like scoring but being efficient sure helps.
England missed 41 tackles against the Azzurri at Twickenham, the most they have done since records began in the Six Nations Championship, but Italian wastefulness prevented them from making the most of it.
Teams need to be efficient in the way they play and that's something Jack Willis did in abundance.
The former Wasps flanker now plies his trade in Toulouse and returned to the national fold after a long lay-off.
The No7 made 20 tackles inside his 53 minutes, scored a try, effected turnovers and offered a presence in the pack they missed against Scotland.
He picked and chose his moments to attack and, when he was replaced by Ben Earl, England didn't lose any ferocity in the position throughout.
Loving Lawrence
Another player to have transferred clubs this year due to financial woes was Ollie Lawrence. The centre began the season at Worcester Warriors and is now shining at Bath.
On Sunday he brought balance to an England 10-12-13 combination that hadn't been seen for around a decade – since the days of Owen Farrell, Brad Barritt and Manu Tuilagi.
It vindicated Borthwick's decision to drop Marcus Smith to the bench. His side just looked a lot more focused.
That said, when Henry Slade was replaced in the final 10 minutes to make room for the maverick Smith, it may have been better to have taken Farrell off and give Smith a go with the same centre partnership.
Borthwick has time to build ahead of the World Cup but there's only seven matches between now and his opener in France.
And while there were improvements between the Scotland loss and the Italy win, they were minimal. England will need dramatic improvements between now and France 2023.
The side now face their next test, one of the biggest matches in international rugby.
Wales will be tough to beat despite not firing in their opening two matches, and at home they're a different beast.
Cardiff is calling England and the hours until kick-off are on the minds of many. If the travelling side can be more efficient and use their best players properly, they'll have a chance.