Simply Business' Jason Stockwood tells City A.M.: The future of insurance is in technology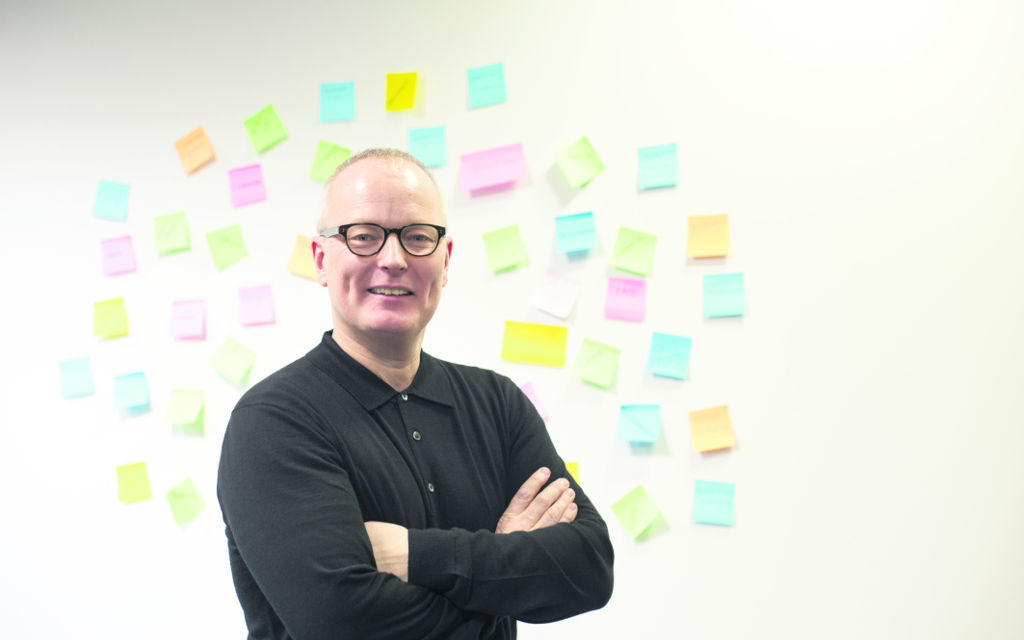 Insurance, Simply Business' chief executive Jason Stockwood says, has lost its place in society. "When you really start to think about it, it's such a valuable underpinning of a functioning society and yet customers don't just see it that way," he remarks.
However, Stockwood is determined that insurance will be restored to its former glory, and he thinks technology holds the answer.
After seven years at lastminute.com and another three at match.com, Stockwood joined Simply Business – his first foray into the insurance industry – when he noticed how dissatisfied customers were with insurance products and, sensing parallels with the travel industry in the late 90s, saw an opportunity to use technology to enhance what was on offer.
"I think it's the worst possible world for customers," he says. "I think it's products that they have to have, they don't understand and they don't really believe they're going to work for them."
He continues: "That seemed like a classic opportunity to use technology in service to try and preference the customer."
Since launching in 2005, Simply Business has gone on to become the UK's biggest business insurance provider, supplying online brokerage services to deliver tailored policies to more than 350,000 SMEs across the country. The business employs just shy of 350 people in offices in Northampton and London, and Stockwood believes they also boast one of the country's biggest team for Ruby on Rails, a web application programming language .
DATA DRIVES THE BUSINESS
The business is extremely data driven, with Stockwood saying that every decision his team make is based on insights they have made by virtue of the reams of information they have been able to collect using technology.
Contrary to what others might argue, Stockwood believes that technology is much more capable of building relationships with customers than good, old fashioned gut feeling.
He explains that Simply Business' capability to collect an abundance of customer data over numerous interactions enables it to build a "more complete picture of how to best build products for every individual. Whereas, if you go to a broker [and they] have a conversation with you, that conversation only exists in the broker's mind and maybe on some paper."
Beyond building a better relationship with the consumer, Stockwood also notes that technology and data allows Simply Business to make more accurate decisions.
"Our ability to use data [allows us] to price a risk correctly and hopefully pass on some of that pricing advantage to the customer whereas the old school setup, predominantly offline, just don't use data in a progressive way," he explains.
Plus, that abundance of data not only allows Simply Business to tailor its products for its existing customers – it also lets them know what the people who visit the website – but do not make a purchase – would like to see more of. "We build and fill the gaps and keep quoting," Stockwood says.
The internet-based business is also much quicker than its offline counterparts, with Stockwood pegging the average buying time at six minutes, compared to what could be days of back and forth with a tradition brokerage firm.
However, it's not that Stockwood believes that offline, old-school brokers are deliberately trying to do wrong by their customers.
Rather, he believes they are just yet to recognise the possibilities that technology could open up. "There are brokers I've met who are good people that are trying to do the right thing by their customers," he explains.
"But they're not technologists, so they don't understand the power of technology to help improve the customer's world."