Short sellers back away from gun makers' stock as sales soar ahead of Obama crackdown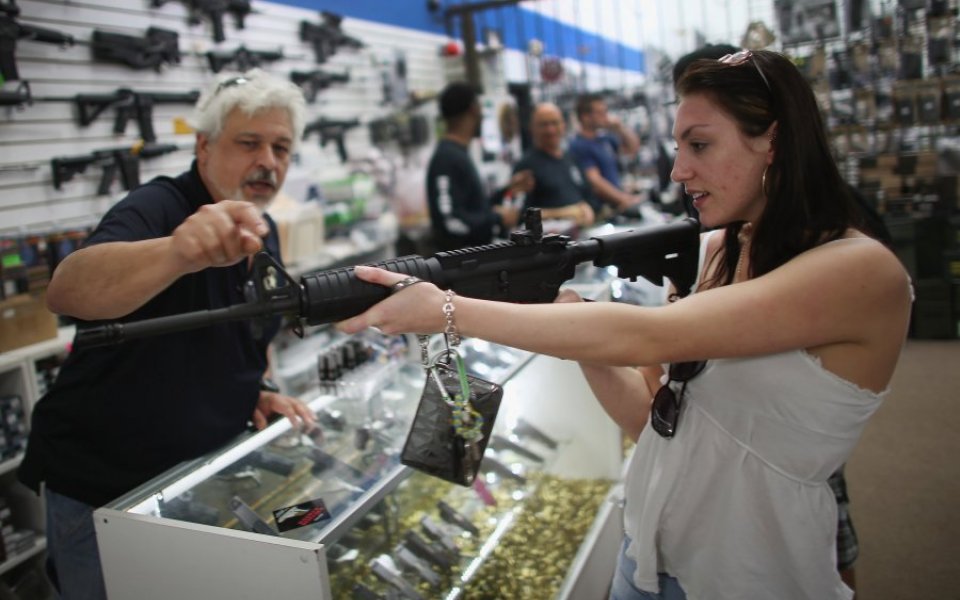 The prospect of increased gun control in the US has certainly not fazed investors, as a record number of Americans tried to buy guns in 2015, sending short sellers running for cover.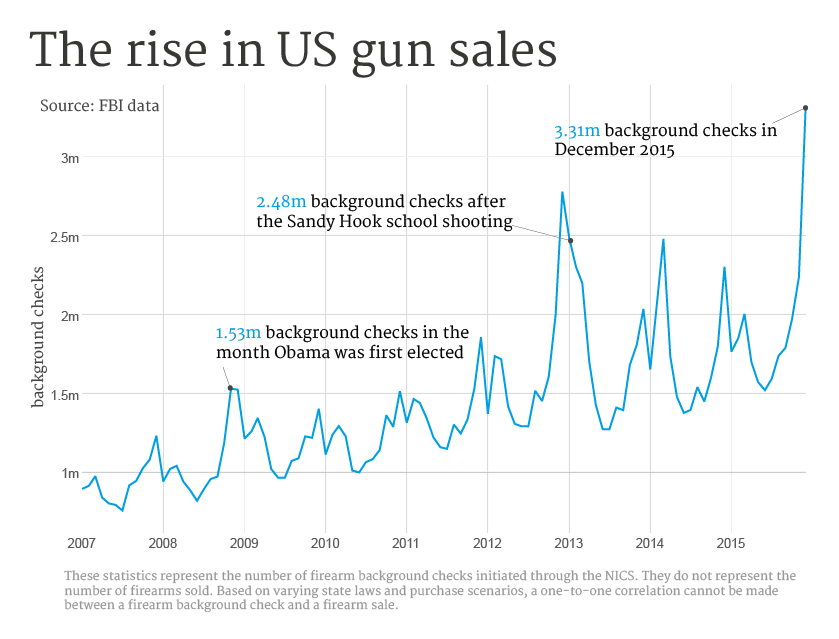 In fact, talk of a crack down seems to have bolstered gun makers' stock, and short interest in the shares is at a three year below, below five per cent, according to the latest Markit data.
Short selling is effectively betting a company's share price will fall. An investor borrows shares to sell and buy-back at a pre-arranged price, profiting when the price falls. Short interest isthe percentage of shares are on loan.
Smith and Wesson's shares reached an all time high, of $25.86, climbing 11 per cent after Obama revealed his plans to expand the background checks gun sellers must carry out on Tuesday.
Short selling interest in Smith and Wesson is at 2.8 per cent, below the S&P 500 average of around three per cent, and at a decade low.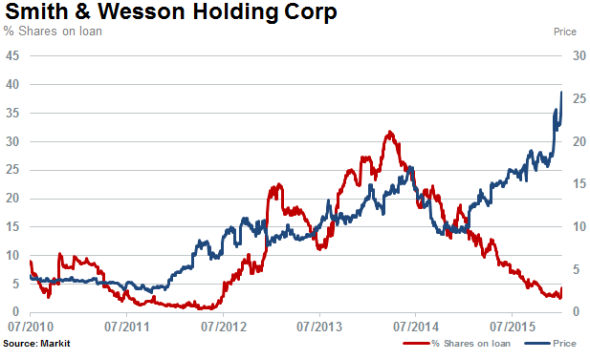 Fellow gun manufacturer Sturm Ruger has seen short interest fall 85 per cent since the start of 2013, and 60 per cent in the last 12 months alone, to 5.5 per cent.
A similar pattern was seen in 2013 when Obama last tried to restrict to gun ownership after the Sandy Hook shooting in Newtown.