Screenshot: Is Channel 4 facing a Great British Sell-Off?
This week
**Media Moment of the Week: Baby Musk (Doo, Doo, Doo, Doo, Doo, Doo)
**Is Channel 4 facing a Great British Sell-Off?
**Etsy dials into Gen Z fashion
Media Moment of the Week: Baby Musk (Doo, Doo, Doo, Doo, Doo, Doo)
It's fair to say Elon Musk has a bit of a reputation for moving markets with his offhand tweets — just look at the mess that is Bitcoin — but this week gave us the cultural crossover nobody asked for, as the Telsa billionaire sent Baby Shark shares into overdrive.
Musk told his 56m followers that the viral kids' tune "crushes all", fuelling a sharp spike for Samsung Publishing, the second biggest investor in the song's producer. Samsung isn't the only company to profit from Baby Shark though — in November I spoke to the boss of Relentless, the record label behind the nautical nursery rhyme.
Is Channel 4 facing a Great British Sell-Off?
What a difference six months make. Back in November, Channel 4 was celebrating record viewing numbers as 20-year-old Peter was crowned the youngest ever Bake Off champion. Now, the government is mulling a sale of the broadcaster, which is commercially-funded but state-owned, with culture secretary Oliver Dowden saying that all options are on the table.
It's not the first time the government has mooted a privatisation of the youth-focused channel. In 2016 then-culture secretary John Whittingdale pushed for a sale, but the company vowed to move its headquarters to Leeds and survived the assault. Yet the renewed calls to offload Channel 4 come amid a wider review into public service broadcasters and their role in the modern streaming age. What's more, the government is in desperate need of funds to plug the gaping hole caused by pandemic spending.
Adding fuel to the fire is the backdrop of a media deals frenzy, which saw Discovery and Warner Media combine to form a new streaming giant and Amazon snap up Bond studio MGM for $8.45bn in the space of just a week. Then there's a bounceback in advertising spend after the pandemic, which is likely to put a shine on Channel 4's ad sales this year, suggesting a stellar time for a sale.
Yet as a free-to-air broadcaster that generates revenue from advertising, Channel 4 doesn't sit comfortably in this wider trend. Moreover, unlike rival ITV, it does not have its own production division, as current rules prevent the company from keeping the rights to programmes it commissions. So for streaming services looking to bolster their content chests, Channel 4 has little to offer.
The glaring question, then, is who would want to buy the Gogglebox broadcaster? Even with a reform to current broadcasting regulations, content-hungry US media giants are unlikely to be interested, and it's hard to see private equity getting excited over Channel 4. It could be floated on the stock market, but it would end up the poor relation to ITV, which has just been promoted back to the FTSE 100. One option, instead, would be an acquisition by broadcasters on the continent looking to build up their pan-European credentials. Former Channel 5 owner RTL, French group Vivendi and Berlusconi's Mediaset would all fit the bill. But these businesses are facing the challenges of traditional media outlets in the streaming age and buying Channel 4, which is facing question marks over its digital strategy, would hardly seem a forward-facing move.
Enter the radical option: a takeover by ITV. This raises immediate alarm bells in regards to competition but, in the context of the wider public service broadcasting review, it could just make sense. As streaming platforms become ever more powerful, there's an argument to be made for creating a new national champion to take on Silicon Valley. After all, a similar deal has just been waved through in France through the merger of TF1 and M6. Media analyst Ian Whittaker notes that an ITV-Channel 4 merger is a "left-field" outcome, but argues that it could just fit in with the government's desire for reform.
There is undoubtedly an argument for selling Channel 4 at a time when broadcasting is undergoing major changes, media assets are in high demand and the government is desperately short of cash. The biggest question, though, is who would want a slice of the action.
Etsy dials into Gen Z fashion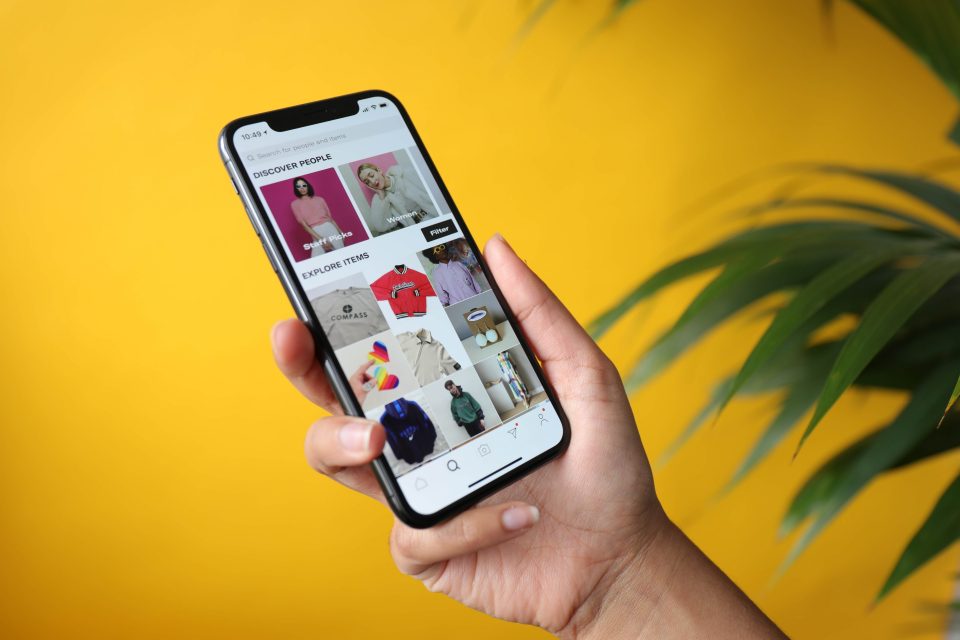 Say the name Depop to a lot of City folk and you're likely to be met with blank stares. Yet the London-based app has built up a user base of 30m in the decade since its inception and pulled in revenue of $70m last year. Its offering is simple: the platform allows users to buy and sell second-hand fashion items, with a particular focus on vintage items from the YK20 era (that's the late 1990s/early 2000s, for the uninitiated). It's become wildly popular with fashion-conscious Gen Z-ers — in fact, more than 90 per cent of its users are under the age of 26.
US ecommerce giant Etsy (you should know this one) this week agreed to buy Depop for $1.6bn. It's a triumph for founders Simon Beckerman and Maria Raga, who stand to make a tidy return from the sale, but it also highlights the value of companies that tap into the shifting demands and priorities of younger generations.
Depop's growth has been fuelled largely by the growing trend towards second-hand shopping among younger consumers conscious of the environmental impact of fast fashion. Etsy expects the second-hand market to grow at a 39 per cent compound annual rate between 2019 and 2024 to reach $64bn, and to grow to twice the size of fast fashion on a global basis.
There's one potential roadblock to the takeover, as scrutiny mounts over the sale of British tech companies to larger US rivals. Etsy has vowed to keep Depop's headquarters in London and operate the platform as a standalone marketplace run by its existing leadership team. Nevertheless, the deal is likely to draw interest from regulators.
Assuming the sale goes ahead, though, it's another clear sign that there's money to be made in the generation game. Other companies including Music Magpie, Oatly and Beyond Meat — all of which recently listed — have cashed in on rising concerns about environmental issues, and the Square Mile should pay heed.
The algorithm recommends
Babylon Health, the London based digital health app, has become the latest tech firm to join the Spac craze, confirming it will go public via a $4.2bn blank-cheque listing.
Bloomsbury reckons the pandemic has helped people rediscover their love of reading. That's after the Harry Potter publisher posted a record year of profit.
There are raised eyebrows after controversial Russian oligarch Mikhail Fridman backed a £1bn plan to upgrade the UK's broadband network. One Tory MP warned of "potential malign influence".
Got a story? Drop me a line at james.warrington@cityam.com or on Twitter