RAF Typhoons intercept Russian Tupolev Tu-95 "Bear" bombers in UK airspace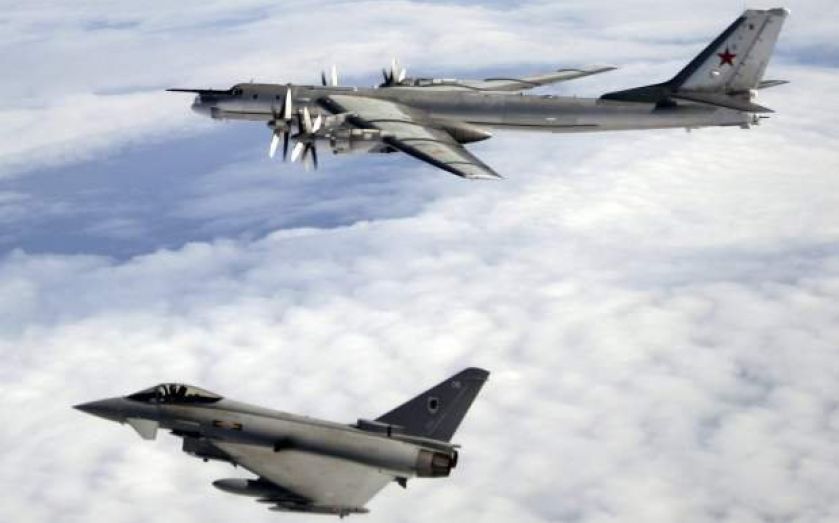 The RAF has intercepted two huge Russian bombers over the North Sea.
The Tupolev Tu-95 planes, which were a range of around 8,000km and was originally designed to drop nuclear bombs on the continental US, were picked up by RAF radar and met by Typhoon fighter jets before being escorted through UK airspace.
Contact was made with the lumbering Soviet-era bombers, nicknamed bears, near Boulmer, Northumberland, after they'd had a previous run-in with Norwegian F-16 fighters.
Russian aircraft have been performing military exercises over the Baltic sea and reaching to the Atlantic Ocean.
Nato has taken the step of warning of what it deems "unusual" Russian military exercises. The organisation also said it has engaged in 100 interception operations this year involving Russian aircraft this year, roughly three times the 2013 figure.
Two weeks ago Swedish forces engaged in an ultimately unsuccessful search for a Swedish submarine and last week a Russian-made cargo plane was escorted to Standstead after communication with the aircraft failed. The craft was registered in Latvia.