Pebble Time and the three best smartwatches to buy right now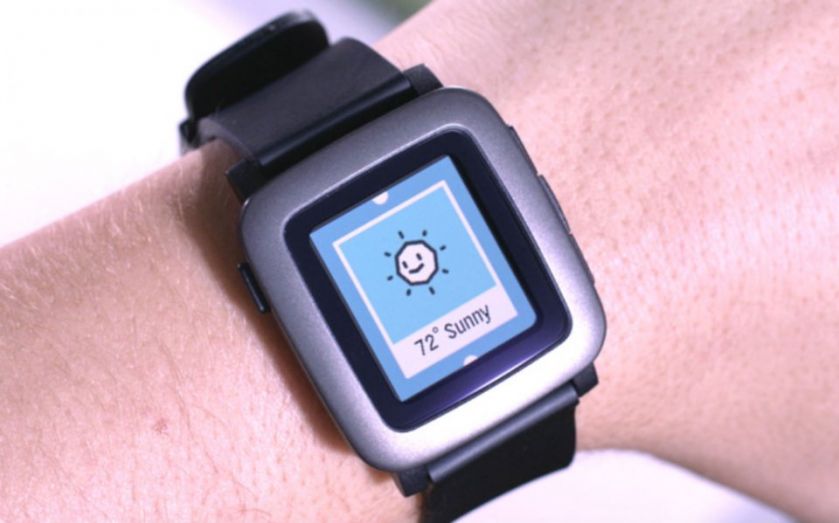 Before the hype of the still-to-be-released Apple Watch, the smartwatch revolution was kickstarted by Pebble.
A scrappy upstart compared to the Leviathan that is Apple, this pioneer was crowdfunding its first smartwatch way back in 2012 and by the end of last year, had sold one million devices.
Now it's back with its latest design, the Pebble Time. Such is the popularity of the Pebble, it reached its target of $500,000 on crowdfunding site Kickstarter in just 17 minutes. 49 minutes into the campaign, it surpassed $1m, breaking all funding records on the site.
Here's what you need to know about the Pebble Time, plus the best smartwatches to get your hands on now.
1. Pebble Time
​
The third-generation model Pebble has brought a whole host of new features to the original smartwatch.
It now has a colour display, a slimmer, more ergonomic design, and is compatible with the iPhone, Samsung phones and other Android phones.
It brings messages and notifications to your wrist, and a voice function means you can now reply to messages just by talking into your wrist – or you can take notes without the hassle of typing.
An improved interface brings a timeline to organise the host of information you're receiving on the watch – whether that's meetings or emails.
It also has a week-long battery life.
At $159 (£102), the cheapest Pebble has already been fully backed (by 10,000 people), but there are still a host of options to get your hands on one of the most popular and successful smartwatches out there, from a $179 option to a $5,000 option for ten of each colour, which is aimed at distributors.
2. Withings Activite
For those who don't want to look like they have a mini-mobile on their wrist and would miss the classic watch look, Withings is the one.
Swiss-made and styled to look like any other timepiece, you'd never guess it was a smartwatch. Without a screen, it may not have quite as much functionality as other smartwatches, but it still does a lot.
The Withings watch collects information and feeds it back to your smartphone rather than displaying it straight away. It syncs data such as calories burned, steps taken and sleep patterns with the companion app so you can track your health.
At £320, it's a little pricier than the Pebble, but worth it if you like the look.
3. Samsung Galaxy Gear S
If it is a mini-mobile on your wrist you're looking for, Samsung's Galaxy Gear could be the one. At the end of last year, it unveiled its fifth (yes fifth) iteration of the Gear line of smartwatches.
This time, there's a new curved display which fits nicely on the wrist, but may not appear quite as nice as the high-end look found on the Withings. The biggest leap forward for the Gear in terms of features is the ability to make and receive calls with no connection to a smartphone needed.
It's a big leap that the Gear S functions independently of a smartphone, having managed to build almost all the functionality of a smartphone into such a tiny package. It looks and feels like one, with the same Super AMOLED screen as its Galaxy smartphone range.
The Gear S is £329, although deals are available with various mobile operators.
4. Moto 360
​
The Moto 360 bucks convention when it comes to smartwatches with a round screen – a good point of differentiation in the increasingly crowded smartwatch market when all others have gone for square screens.
It's another good looking watch, like the Withings, but with a screen full of information. It also comes in a number of styles- it is, after all, a fashion item as much as a device – with a selection of steel or leather straps.
Motorola has managed to elevate itself in people's estimations with the Moto 360, creating a watch that perfectly combines fashion and functionality.
The Moto 360 responds to your voice, making many tasks a lot easier on the go. It's Android-based, meaning you can search as you walk hands-free just by starting a sentence with "OK Google". You can also send a text message or bring up the weather report or map directions with the same command.
Of course, it comes with the now-classic smartwatch staple of health tracking, as well as app notifications.
For such a comprehensive device, it's available at a surprisingly low price of £189.