As passenger numbers grow is EasyJet about to beat Ryanair in the battle for the skies?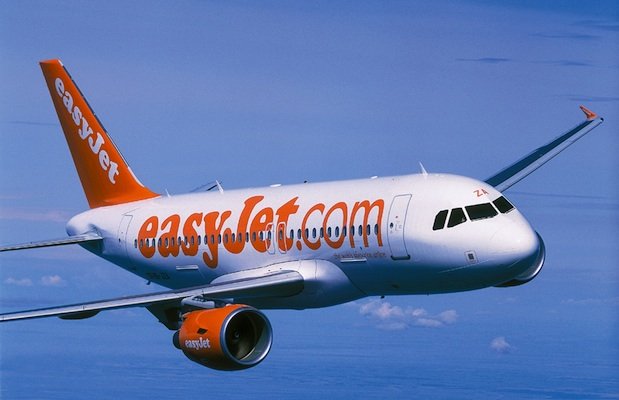 EasyJet has posted an increase in its passenger numbers for the month of November to 4,255,978. This represents a rise of 3.4 per cent on the same period last year.
November's increase in passengers marks further good news for the low-cost airline in stark contrast to Irish competitor Ryanair, which has struggled in recent months. On the 19 November EasyJet posted a 51 per cent rise in profit to £478m, while revenues jumped 10 per cent to £4.26bn. Michael O'Leary's Ryanair has issued two profit warnings in two months.
As the two airlines battle it out for the position of Europe's number one low-cost carrier, here are some of the reasons EasyJet has been coming out on top:
1. Seating
Chief executive Carolyn McCall recently attributed a significant part of EasyJet's profit rise of to a new system of seating allocation introduced last year. The new system gives passengers the option to pay to choose their seats or have them allocated automatically with free of charge.
2. Customer service
In contrast to the attitude taken by straight-talking Ryanair boss Michael O'Leary, EasyJet has tried to cultivate an image emphasising good customer service without compromising on low prices. Michael O'Leary, on the other hand, was quoted speaking of customers who forget their boarding pass "We think they should pay €60 for being so stupid."
3. New planes
In July EasyJet ordered 135 new Airbus A320 jets. The airline believes the move has helped in controlling costs.
4. Competition
While battling it out with Ryanair, EasyJet aspires to compete with much more established carriers that are perceived to have better service but are still expensive. Speaking in November, Carolyn McCall said "Our primary competition is actually the legacy carriers, that's who we're up against. In every single primary airport that we fly into it's about competing with Alitalia, Air France, British Airways, Lufthansa."
In the wake of fierce competition Ryanair has been attempting to improve its image with a new customer services strategy. The Irish based airline will be slashing its infamously expensive baggage fee from £51.11 to £25.55, while the fee charged for reprinting boarding passes will be cut from £59.63 to £12.78.
The battle between the low-cost airlines may be giving executives sleepless nights but improving customer services and lower prices are all good news for Europe's passengers.