Paddington beats Hunger Games to top of UK box office for second week in a row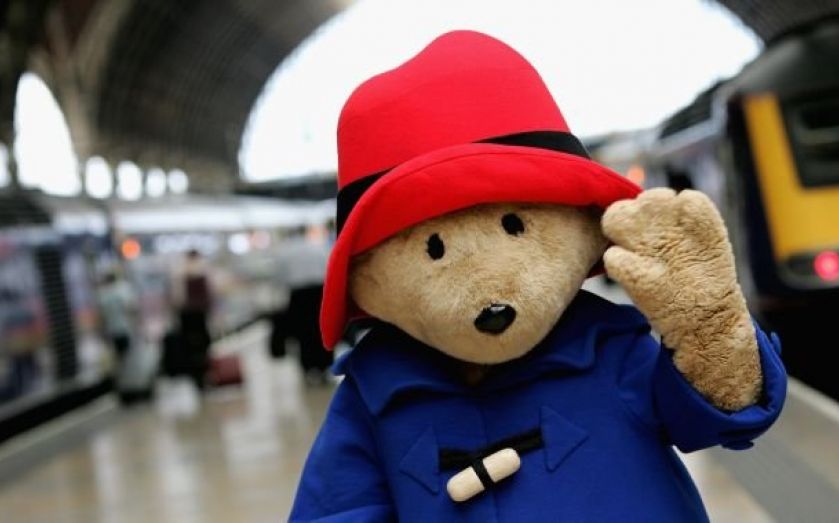 The UK's love for Paddington Bear is showing no signs of abating as the latest film featuring the children's character took the number one spot at the UK box office for a second consecutive week.
According to numbers crunched by
Deadline
, Paddington generated roughly $5.84m (£3.75m) at the UK box office this weekend, with a total take of $15.9m (£10.21m) since its release on 28 November.
The fuzzy family film has warmed the hearts of critics and audiences alike, and currently boasts a 97 per cent rating on review aggregator Rotten Tomatoes.
City AM's Alex Dymoke writes that the children's character is "
cuddlier than ever
" in his four star review of the film.
Paddington knocked The Hunger Games: Mockingjay Part 1 off the box office top spot in its first week, meaning Mockingjay Part 1 is the first of its franchise not to spend two weeks or more in number one position on these shores.
Paddington producer David Heyman and production house StudioCanal will be relieved by the film's box office success which last week recorded the second biggest debut for a family film this year behind The Lego Movie.
Although the film's exact budget is not known, its CGI meshed with reality technology will not have come cheap.
StudioCanal, whose previously most successful film in the UK was 2011's Tinker Tailor Soldier Spy which generated just over £14m, has also enjoyed recent success with The Imitation Game which according to Deadline has raised roughly $17.5m (£11.24) in the UK.