Only Putin can end the war, but we can help rebuild afterwards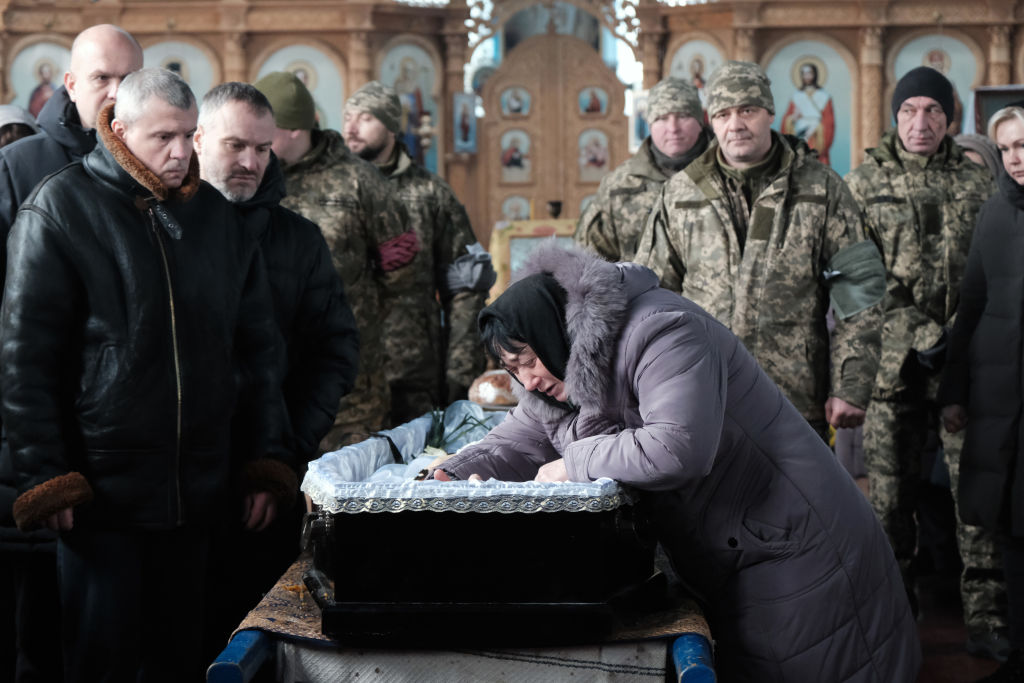 On the anniversary of the Ukraine war, Putin is showing few signs of giving up his offensive. For the UK, we need to make sure Kyiv knows we will be there in the aftermath, writes Alastair Masser
We've seen again and again Putin's lack of moderation, using a speech earlier this week as a way to point the finger at the West for starting the war.
Last month, missile attacks on residential apartment blocks in Dnipro exposed the true shape of his war, as if we needed more evidence.The Kh-22 rocket used in the strike was developed for use against enemy aircraft carriers. In Dnipro it was deployed against men, women, and children in their homes. The strike levelled seven of the building's nine stories, killing more than forty people.
These kinds of attacks only serve to strengthen international resolve to see Russia defeated. But we must also make clear that our commitment to Ukraine will continue long after the guns fall silent.
Central to this pledge must be the physical reconstruction of Ukraine itself. Alongside the appalling human cost of the conflict, the scale of destruction is hard to fathom. Huge swathes of Ukraine have been reduced to rubble, with homes and hospitals, schools and shopping centres left in ruins. As long ago as September, a joint assessment by the Ukraine's government, the European Commission, and the World Bank put the cost of rebuilding at an eye-watering $349bn, significantly more than the country's entire pre-war GDP. Four months on, that figure will have increased significantly.
Leading Ukraine's reconstruction presents an obligation for the UK. Meeting it would send a clear signal to Putin of our enduring commitment to the people of Ukraine and the ultimate futility of Russian territorial aggression. It would also draw an important distinction with conditions in regions under Russian control in a manner redolent of post-war Germany, pressuring Putin to expend vast sums to counter the impression that he has abandoned those 'compatriots' whom he claimed wanted to be part of the motherland.
Ukraine's reconstruction is also an unprecedented opportunity. Despite calls for a new Marshall Plan, the anticipated costs of rebuilding are expected to far exceed donations from Ukraine's many allies. The private sector is therefore expected to play a decisive role, providing much of the required finance, materials, and expertise. These are areas where the UK has a notable competitive advantage over the many other nations already jostling to get into pole position.
Despite this growing interest, many companies are understandably wary of the risks involved. These stem not only from the ongoing conflict but from many of the more entrenched structural challenges that have historically deterred private investment in Ukraine. State-owned enterprises still dominate much of the country's economy, whilst key regulatory frameworks and investor protections are absent or ineffective.
This is set to change – and fast. Ukraine's need to attract post-war investment and its simultaneous desire to join the EU make it almost certain that Kyiv will unveil a major economic reform package designed to strengthen the rule of law, improve transparency, and spur a wave of privatisation. President Zelensky's removal of eleven senior figures from his government is a welcome sign that he is determined to end the culture of corruption that has historically undermined public and investor confidence in Ukraine.
Our commitment to Ukraine must not be limited to military and humanitarian support in times of war. We must also help it win the peace.