Online safety bill to criminalise encouraging self-harm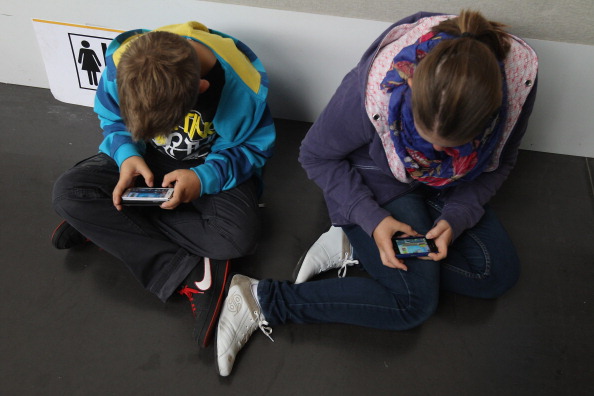 The long-awaited online safety bill is set to criminalise content that encourages self-harm as it attempts to beef up protections.
While encouraging suicide is already illegal, there is widespread concern about material on the internet that encourages people to harm themselves.
The recent inquest into the death of 14-year-old Molly Russell found that unsafe online content contributed "in a more than minimal way" to her suicide.
Senior coroner Andrew Walker said material viewed by Russell on social media "shouldn't have been available for a child to see".
Under the reforms in the online safety bill, firms like Meta and TikTok will have to remove and limit people's exposure to content that deliberately encourages somebody to injure themselves. This includes posts, videos, images and other messages that encourage, for example, the self-infliction of significant wounds.
The criminalisation will also mean that any person who sends these type of communications will face prosecution too. The government will set out more detail about the offence, including the maximum penalty.
"This is a big step forward in making the internet a safer place for everyone; however, tackling illegal suicide and self-harm content in the Online Safety Bill is only half the job," CEO of Samaritans Julie Bentley said.
"It's vital that dangerous content that is still legal but incredibly harmful is regulated through the law and keeps people of all ages protected."
It comes as the government announced this week new offences to crackdown on abusers who share intimate images without consent, further strengthening the bill's measures to tackle deepfake and revenge pornography.
"I am determined that the abhorrent trolls encouraging the young and vulnerable to self-harm are brought to justice. So I am strengthening our online safety laws to make sure these vile acts are stamped out and the perpetrators face jail time," digital secretary Michelle Donelan said.
"Social media firms can no longer remain silent bystanders either and they'll face fines for allowing this abusive and destructive behaviour to continue on their platforms under our laws." 
New Ipsos polling shows that more than three in four (77 per cent) UK adults are worried about children seeing content promoting or advocating self-harm while online.