Northern Ireland secretary Theresa Villiers under pressure to resign post if she campaigns for Brexit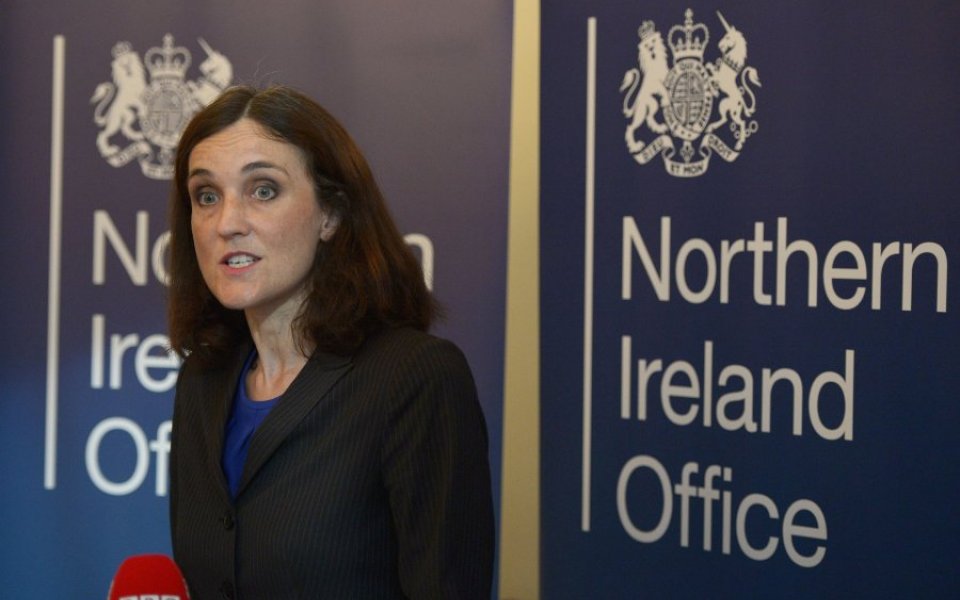 Northern Ireland secretary Theresa Villiers has been called on to resign if she ends up campaigning for the United Kingdom to leave the European Union ahead of the upcoming referendum.
Villiers is said to be ready to campaign for Brexit, which would likely damage the economy in Northern Ireland, making her position untenable, opponents claim.
Read more: Could Brexit lead to a second Scottish indy referendum?
"While Theresa Villiers is obviously entitled to engage in the internal and long running Tory battles over Europe, her role as secretary of state for Northern Ireland places upon her a separate responsibility," Colum Eastwood, leader of the Social Democratic and Labour Party, said. "That role should require her to represent the best interests of people in the North. A Brexit is not in our interest. It is not in the interest of our economy or in the interest of our society."
"All the evidence, all the major voices in our agricultural and business communities, have warned that a Brexit would devastate the fundamentals of our economy," he added.
Read more: How this week has defined what politics in 2016 will look like
Prime Minister David Cameron is to let ministers campaign for both the In and Out sides ahead of the referendum, which he has promised to deliver before the end of 2017.
However, the Prime Minister is hoping to reach an EU-wide agreement at a summit next month, causing speculation that the referendum could be held as early as this summer.