Nigeria: Five of Muhammadu Buhari's biggest economic challenges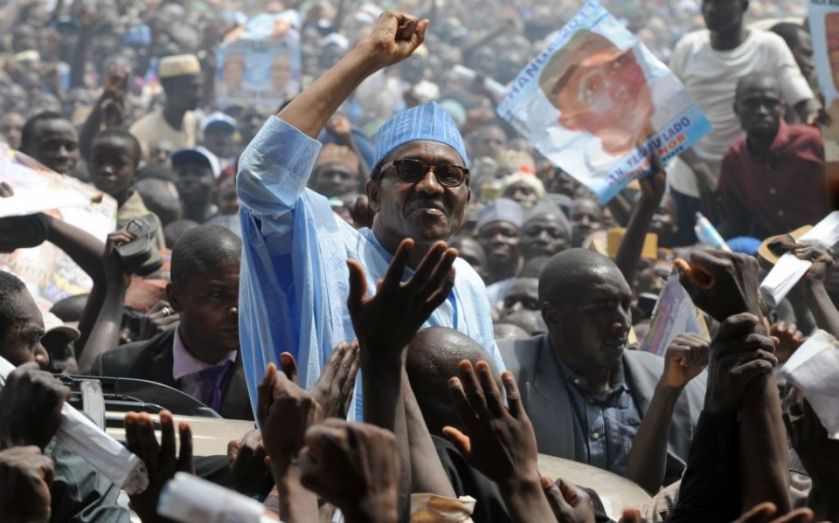 Muhammadu Buhari has become the first opposition candidate to win a Nigerian presidential election, after incumbent Goodluck Jonathan conceded defeat today.
The 72-year-old former military ruler was over 2m votes ahead of his rival with 35 of Nigeria's 36 states declaring results. According to Reuters, Buhari's All Progressives Congress (APC) have received a call from Jonathan congratulating him on victory.
There were fears allegations of fraud could lead to a disputed result followed by violent protest, but Jonathan's admittance of defeat has been taken as an admittance of defeat in a democratic process which has captured the country like never before.
An APC party spokesman told Reuters:
He will remain a hero for this move. The tension will go down dramatically. Anyone who tries to foment trouble on the account that they have lost the election will be doing so purely on his own.
Nigeria is Africa's biggest economy and it is expected to grow by over five per cent according to a recent report from The Economist Corporate Network.
The report, which sourced opinion from executives based in the four biggest sub-Saharan economies – Nigeria, South Africa, Angola and Kenya – who agreed that the importance of Nigeria as a top market will grow.
Yet that doesn't mean Buhari will be walking into a healthy, stable economy. On the contrary, there are number of pressing issues affecting business and wealth in the country that need urgent care.
1. Security
One key battleground in this election was Boko Haram and the ability of the two candidates to deal with the Islamist group which has taken control of huge swathes of land in the north-east, killing thousands of civilians.
The north-eastern state Kano, which has suffered from Boko Haram attacks, has seen business activity drop by 80 per cent in the past three years according to estimates from the local chamber of commerce. Instability in the north-eastern states has only deepened the economic divide between the north and the oil-rich south.
2. Oil prices
Oil represents 90 per cent of Nigerian exports and 70 per cent of government revenues. Needless to say, the recent dramatic drop in oil prices has had a devastating effect on the economy. Exports to the US have fallen as a result of its success in shale exploitation.
The fall in oil prices has forced the government to cut spending and triggered a sell-off in Nigeria bond and stock markets. Buhari will also need to address the ongoing problem of theft hampering companies operating in the region. Shell, who sold off a selection of its Nigerian assets last year, said it lost 60,000 barrels a day due to theft in the Niger Delta region.
3. Currency
Another damaging effect of falling oil prices has been the weakening of the naira, Nigeria's currency, to its lowest level for 16 years. The Central Bank of Nigeria has twice had to devalue the currency in recent months and raised its benchmark interest rate from 12 to 13 per cent.
4. Inequality
Despite its status as an Africa economic powerhouse, poverty is still widespread. According to the United Nations' most recent multi-dimensional poverty index, over 67 per cent of Nigerians live below the poverty line. Grappling rising unemployment will be a crucial goal for Buhari, who has promised to invest in mining and agriculture to boost employment outside of the oil industry.
5. Corruption
One of the biggest stains on the Goodluck Jonathan regime was allegations of corruption, and in particular a lack of transparency on oil revenues. Over $20bn in oil revenue at the state-owned Nigerian National Petroleum Corporation (NNPC) is accused of being held back from the treasury. A PriceWaterhouseCoopers audit into the NNPC oil accounts has not been published by the government.