Nick Clegg joins directors over migration plea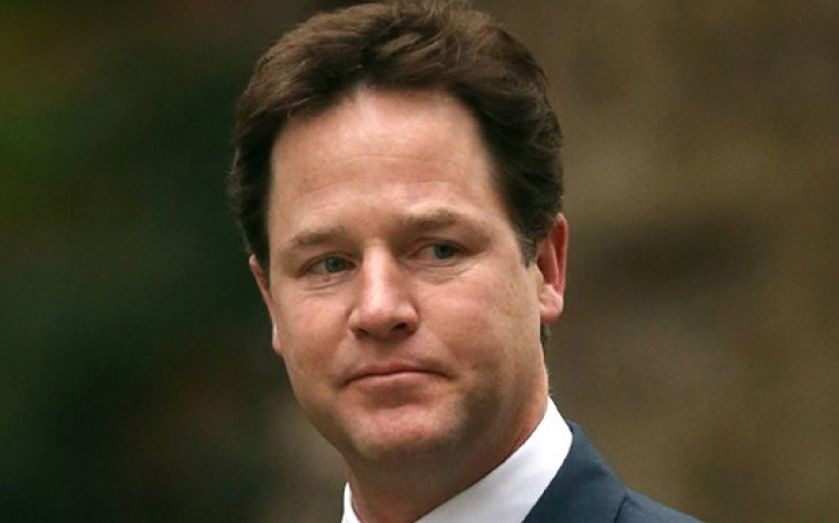 Deputy prime minister Nick Clegg last night joined a chorus of senior figures calling for overseas students to be excluded from immigration figures.
The Liberal Democrat leader echoed a demand from Tory former deputy prime minister Lord Heseltine, and the Institute of Directors, for a more flexible approach to student visas.
Clegg, who is on an official tour in India, was responding to new polling for Universities UK and the British Future think tank, which suggests the British public do not see international students as migrants.
An ICM poll of 2,111 people found just over one in five (22 per cent) class overseas students as immigrants, and only the same amount would support a reduction in their numbers.
Clegg said: "I actually agree with Michael Heseltine … And I've also been very explicit that I think a net immigration target, which is pursued by the Conservative Party, makes absolutely no sense at all because you could have a million people leave, a million people come in and you've met your target of zero. It doesn"t make any sense."
Lord Heseltine told the BBC: "I think that students are really not what people perceive as immigrants. Students come here to our universities, which are world-class – if they weren't world-class they wouldn't come here."
Simon Walker, director general of the Institute of Directors, added, "This poll should serve as a wake-up call to politicians. Cracking down on international students is the worst possible way to reduce immigration.
"The reputation of our institutions draws the brightest and the best from all over the world to study here, bringing in billions of pounds every year and building links which will benefit us for years to come when these students return home. Putting this in jeopardy to hit a net migration target is about as short sighted as one could get."