Working out where to enjoy a pint without breaking the bank is one of the common stresses of London life.
Fortunately, fastidious researchers have compiled a redesigned Tube map showing the cheapest pint in the pub closest to every station.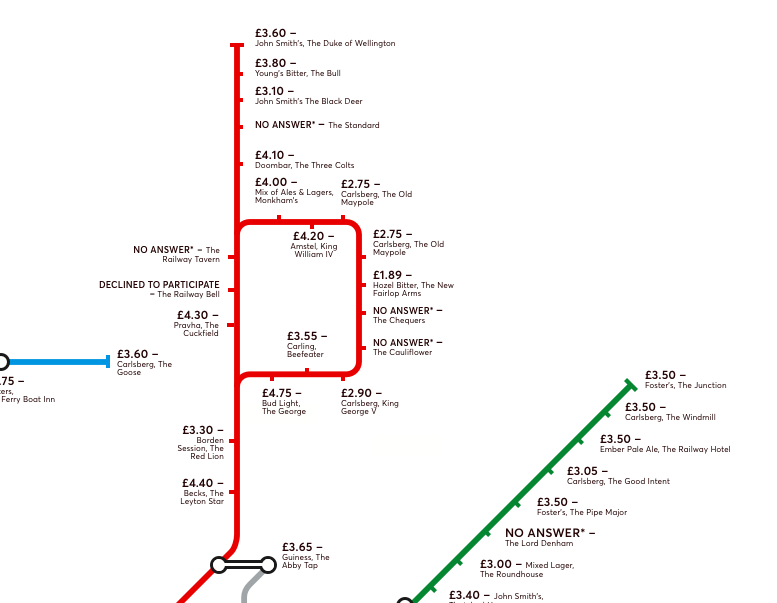 Read more: Tube map shows the busiest morning rush hour sttaions in Zones 1 and 2

The boozers' Bible, compiled by computer consultancy firm Storekit, revealed that the cheapest pint can be found, unsurprisingly, at two Wetherspoons pubs.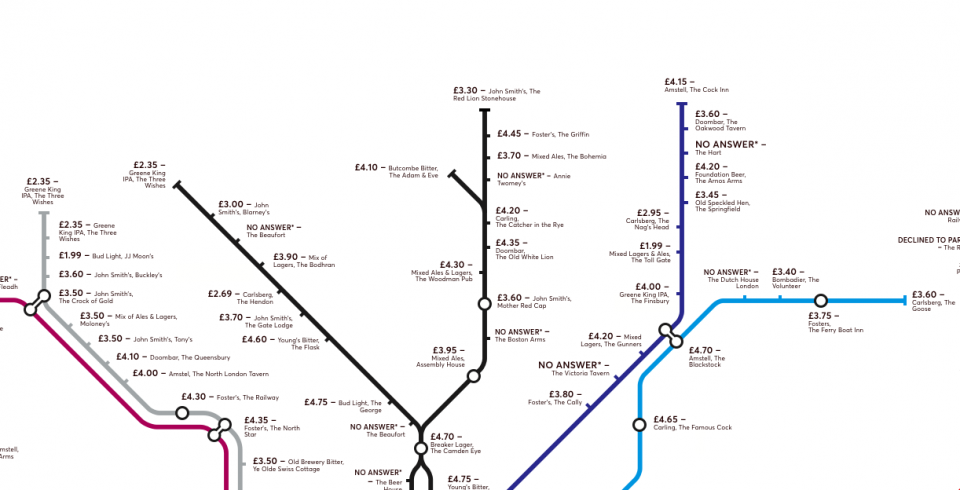 The New Fairlop Oak in Fairlop will charge you a mere £1.89 for a pint of Czech lager Kozel, while the Oyster Rooms in Fulham Broadway serves a Greene King Ruddles for the same price.

The cheapest independent pub on the map is the Coach & Horses at Hounslow East, where you can drown your sorrows for just £2 a pint. Suspiciously, however, this pint doesn't appear to have a name.

At the other end of the spectrum is Westbourne Park's Union Tavern, which was named and shamed as the most expensive pub.

The Beavertown Brewery boozer demands an eye-watering £5.55 for its cheapest pint, which is Frontier lager.

The intrepid researchers also broke down the cost of drinking on each line, a useful metric for anyone considering a pub crawl along the London Underground network.

The Circle line topped the list of expensive lines, with the average cheapest pint coming in at £4.52.

By contrast, the cheapest line is the Metropolitan – the network's oldest line – which has an average price of £3.77.

Overall, the average cheapest pint across all lines is £3.96.
Read more: These are London's most stressful Tube stations

For those eager to walk straight from the Tube into the pub, the researchers recommend The Railway Bell in South Woodford or The Famous Cock in Highbury & Islington, which are both a short stumble away from the Tube exit.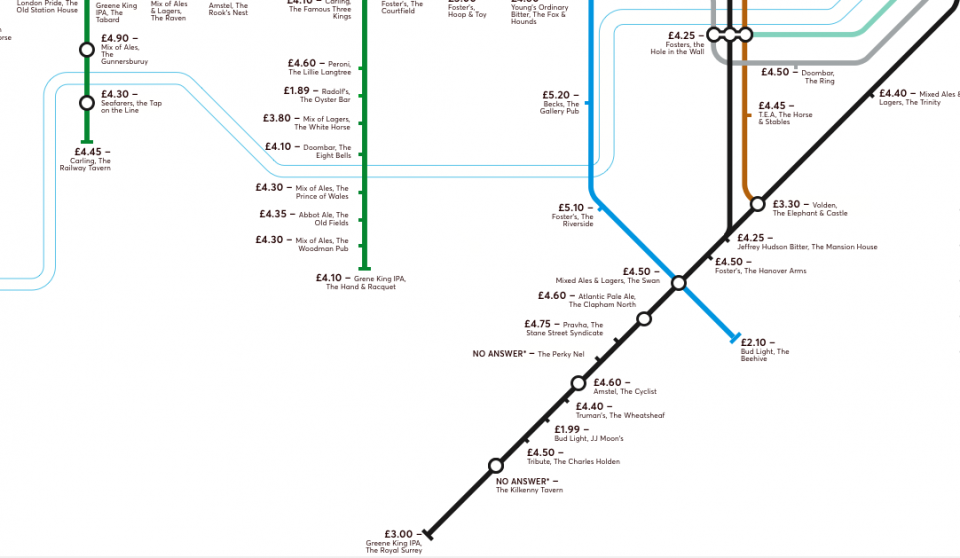 But in contrast, punters in Stanmore have to trek 1.3 miles to their nearest pub – The Three Wishes.
Image credits: Storekit