Nation celebrates as 8lb 6oz prince is born at 4.24pm at St Mary's Paddington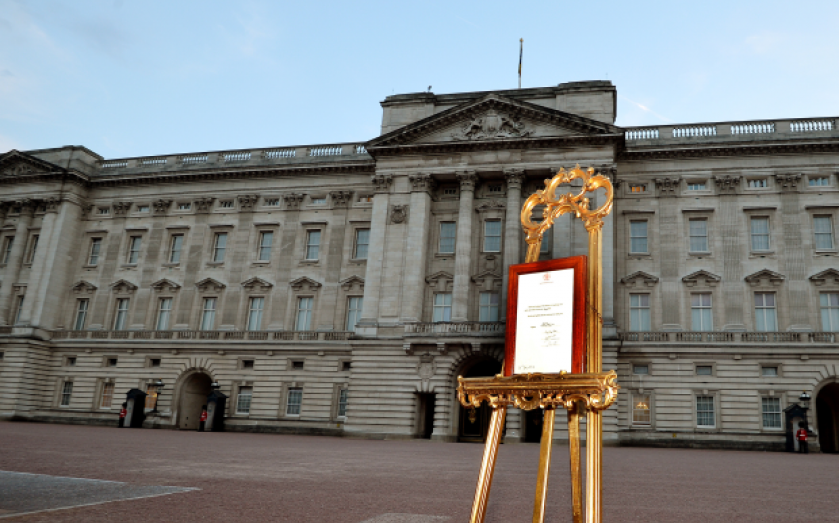 BRITAIN'S future king was welcomed by jubilant crowds yesterday after the Duke and Duchess of Cambridge's son was born, weighing 8lb 6oz.
A mass of wellwishers outside Buckingham Palace cheered the new arrival, echoing the joy of the royal family.
The Duke of Cambridge said simply: "We could not be happier."
A Kensington Palace statement said: "The Queen, The Duke of Edinburgh, The Prince of Wales, The Duchess of Cornwall, Prince Harry and members of both families have been informed and are delighted with the news."
Congratulatory messages were sent by "overjoyed" new grandfather the Prince of Wales, Prime Minister David Cameron and US President Barack Obama.
"Her Royal Highness and her child are both doing well and will remain in hospital overnight."
The Prince of Wales said: "Both my wife and I are overjoyed at the arrival of my first grandchild. It is an incredibly special moment for William and Catherine and we are so thrilled for them on the birth of their baby boy."
David Cameron tweeted: "I'm delighted for the Duke and Duchess now their son has been born. The whole country will celebrate. They'll make wonderful parents."