M&S to reveal fresh slump in fashion sales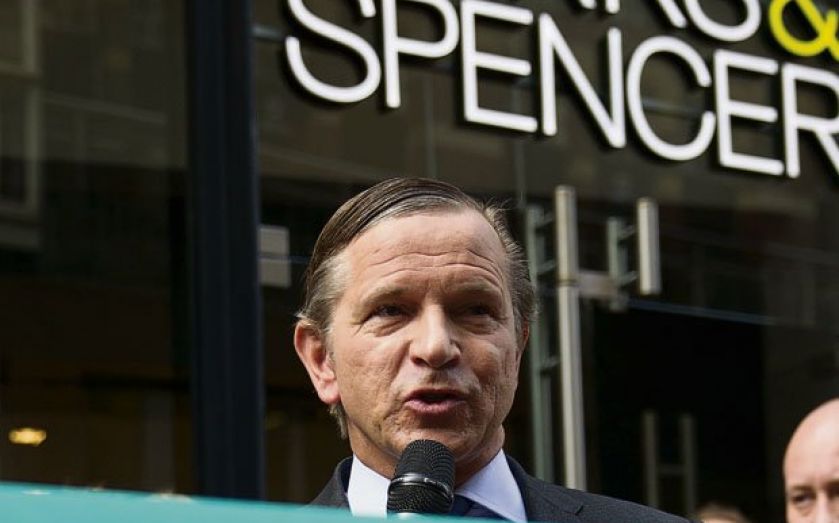 MARKS & Spencer will reveal how its revamped clothing range is faring tomorrow, with the City braced for another drop in sales.
Chief executive Marc Bolland, who has pledged to turn around the general merchandise branch of the business, is set to reveal a ninth straight quarter of falling like-for-like sales as well as a 12 per cent decline in profits for the six months to the end of September, analysts have predicted.
The drop comes in spite of a new fashion team, led by John Dixon and former Debenhams boss Belinda Earl, who shook up the clothing ranges and launched the autumn-winter collection with a high-profile advertising campaign.
"The aspiration for a return to positive like-for-like sales in the [general merchandise] category has been extinguished," said Shore Capital analysts in note, adding that they will be "pleased and relieved if we can retain our full-year forecasts intact" after the results.
Investors got a small piece of good news last week when figures from Kantar showed that M&S had managed to slow the fall of its womenswear market share, with its command of the market slipping just 0.2 per cent in the 24 weeks to the end of September.
Bill Adderley, who was last week revealed to be the firm's largest private shareholder, has backed Bolland's turnaround efforts.
"If someone is working hard on the football pitch, you don't knock them. He is giving 120 per cent, what more could you ask for?" the founder of Dunelm told the Telegraph.