A moving and funny acting master-class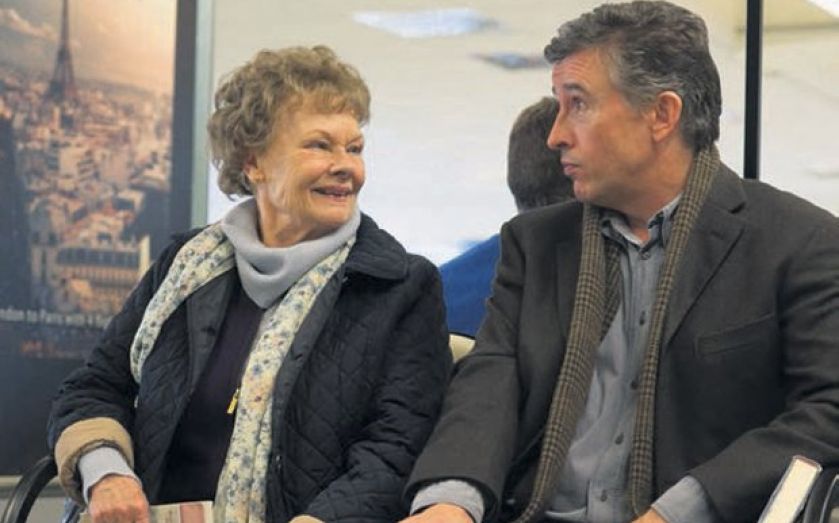 FILM
PHILOMENA
Cert 12a | By Daniel O'Mahony
Four stars
PHILOMENA is inspired by true events, though there are moments so heart-rending you wish the source material were fictional. It tells the story of Philomena Lee (Judi Dench), a working-class Irish woman who became pregnant as a teenager in the 1950s. Sent away to a convent, she was only allowed brief moments with her son Anthony before the nuns sold him to an American family (a practise repeated across the country). She would spend fifty years wondering what became of him.
After hearing Philomena's story, former BBC correspondent and ousted Labour spin-doctor Martin Sixsmith helped her search for Anthony. He published a book-length account in 2009 – now we have a cinematic adaption directed by Stephen Frears (The Queen, High Fidelity).
It's incredibly moving, and regularly funny, the perfect platform for a pair of winning performances from Dench and Steve Coogan as Sixsmith. In a sense it's a classic road movie: two mismatched individuals – Knightsbridge sophisticate and suburban retiree – thrust together for a journey that fundamentally alters them both. Beautiful shots of misty Ireland and lush Virginia countryside add to the sense of transformative travel.
There's obviously a lot of God-talk, and the film delicately explores the conflicted relationship Catholics often have with their faith. The nuns at Roscrea are undeniably sinister, their actions unforgivable – but Philomena still blames herself for the loss of her son. She's a character of extraordinary emotional complexity, and you suspect no one could have played her except Judi Dench.