Migration figures: Why are people coming to the United Kingdom?
Net migration to the UK is up, hitting a new record level of 336,000 people, according to figures released today by the Office of National Statistics.
That represents an 82,000 rise in overall net migration in the 12 months to June, driven by a rise of 62,000 in immigration to 636,000, and a fall in emigration of 30,000, compared to a year ago.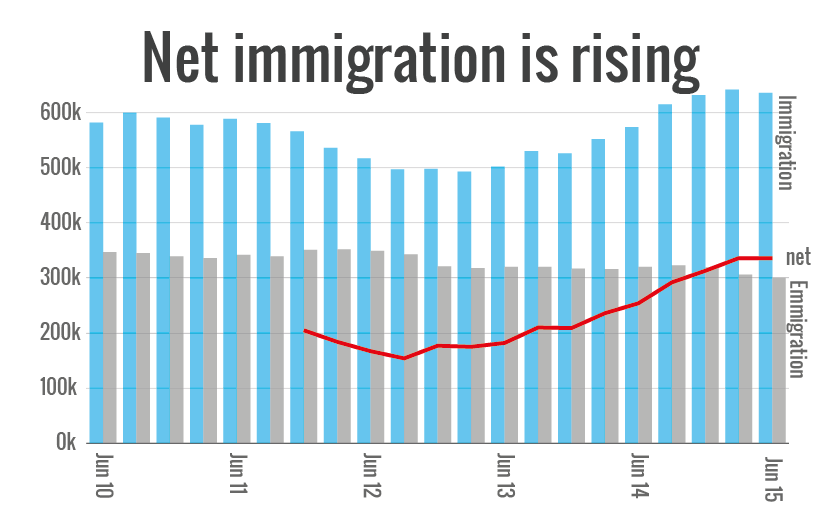 Specifically, net migration of European Union citizens to the UK rose 42,000 to 180,000, while non-EU migration rose 36,000 to 201,000.
Read more: May: UK is building a "fair" immigration system
Those on both side of the European Union debate will scrutinise the figures, arguing in favour of migration or speaking out against it.
Indeed, the UK Independence Party commented that the "figures on net migration of 336,000 combined with yesterdays revised OBR numbers on population and migration show that the government's long term economic plan to cap welfare and control migration has failed and is nothing more than a pipe dream".
The Institute of Directors (IoD), meanwhile, today said that the majority of its members employee people from outside of the UK, and call attention to the skills gap that is filled by migrants.
Read more: Seven charts showing how the UK's population is changing
Well, the IoD has a point: the vast majority of people coming to the UK are arriving to work, followed secondly by those who wish to study.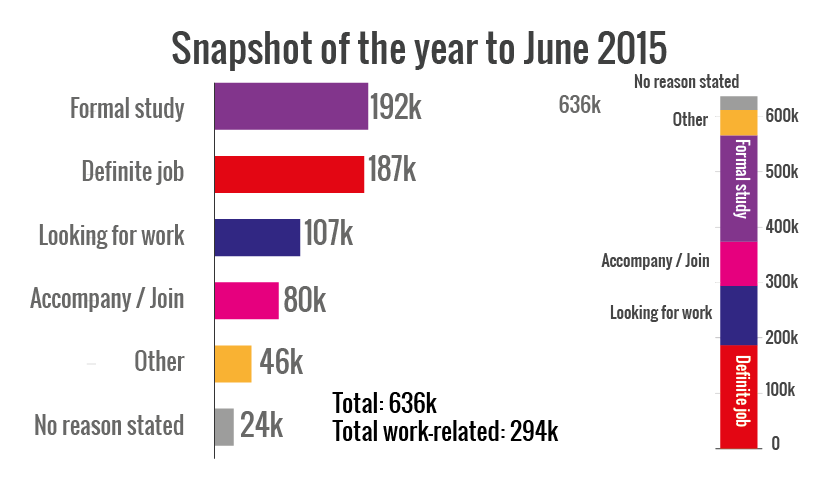 Either way, migration figures may not change due to political manoeuvring. As Madeleine Sumption, director of the Migration Observatory at the University of Oxford, says: "Most the measures introduced over the last parliament to reduce net migration of workers, students and family members have now been in place for some years."
"At this point, changes in net migration are mainly being driven by economic factors like the success of the UK economy, rather than by new policies."
And that just may put more pressure on Prime Minister David Cameron to get the EU treaty changes he desires, including his pledge to reduce the pull factors that are bringing in economic migrants.