Michael Gove faces an uphill battle to turf out the medieval long leaseholds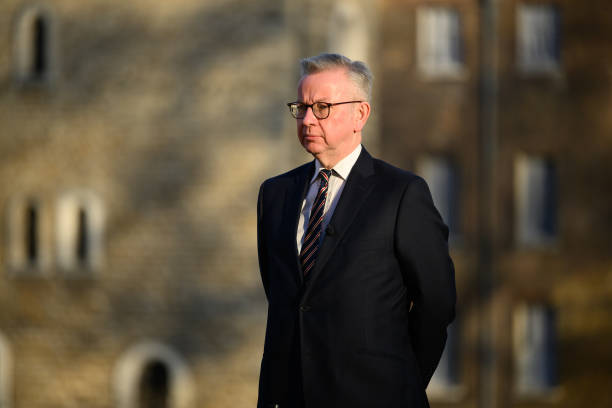 We are one of the few countries left in the world with a leasehold system for our homes – where people buy the right to live in their flat, but not the property itself, writes Elena Siniscalco
When Michael Gove described long leaseholds as an "outdated feudal system", he wasn't wrong. The history of leasehold is as old as mediaeval songs. The caveat is that over the last century, it has been modernised and reformed extensively – with new rules pushed by Gove along the way.
Leasehold, the model through which you own a tenancy agreement allowing you to live in the property but not the bricks and mortar itself, goes back to the times when "serfs" would be allowed to work and live on a plot of land, providing food and other services to the owner of the land – the freeholder or landlord – in exchange. Over time, the powers of the freeholders were limited; already in the 1920s there were more protections from evictions for leaseholders. Then came long leases, usually around a hundred years long: freeholders started selling them to bring in more money. Today, the aristocratic landlords have been replaced by pension funds and offshore investors.
According to Gove, leaseholds are an "unfair form of property ownership" because the leaseholder never fully owns their flat, despite having bought it. Very few countries still retain this model of ownership. The Levelling Up Secretary plans to introduce reforms in the next King's Speech – delayed until the autumn – to make it much easier for leaseholders to buy the freehold for their home. Some important systemic changes have already been made: through the Leasehold Reform Act introduced last year, people buying new leases won't have to pay ground rent – a sum paid annually by owners of long leases to their landlords.
The government approach to leasehold is not only ideological – bringing "true ownership" to voters – it also spurs from years of complaints from leaseholders. They were at the centre of the building safety crisis, when many of them woke up one day to discover their flat's value had plummeted because their building was covered in inflammable cladding. They would have had to pay for all repairs themselves – until the government intervened to shift the onus onto developers. Another contentious issue is the amount leaseholders have to pay for insurance on the building and service charges. They have no power in choosing which provider to use, and campaigners reckon there are hundreds of millions of pounds in excessive insurance costs all over the country.
"There is no escaping the fact that leaseholds in England and Wales remain a mess", said John Perry, senior policy officer at the Chartered Institute for Housing in the Housing Review of 2022. But precisely because the system is so bygone, getting rid of it is tough.
Unsurprisingly, freeholders defend the current system – despite acknowledging stronger regulation is needed to ensure abuse doesn't happen. According to Jack Spearman of the Residential Freeholders Association, leaseholds work well because it mediates between people who are really invested in the building and how it's maintained, and people who don't want to manage it and are happy for an external third party to shoulder that responsibility. "Freeholders can act as an arbiter", he says. Spearman also says that by changing leasehold to commonhold – where everyone living in the building is a freeholder and the responsibility for common services is shared – the problems around service charges don't go away, they just change form.
"To expect unskilled leaseholders to take the role of a commercial landlord is fraught with even more problems than the system that we've got", said Mary-Anne Bowring of residential property group Ringley Group. 
Yet in every other country, people own their flats and manage their buildings. The condominium system exists in Italy, the US, Israel, and many other places. I've seen a couple of owners' assemblies turn sour myself, but most of the time adult neighbours are able to sit down together and talk about what provider they want for the maintenance of communal stairs. It's not that hard, really.
"A lot of people think they would actually spend less time dealing with things in commonhold rather than in leasehold", says Harry Scoffin of Commonhold Now. For him, the problems with the freeholder are always so many that in the end it's like managing the building yourself without having any actual benefit or decision-making power.
The government can't abolish leasehold in a day – one in four homes in England and Wales are owned through a lease, and the whole system would come crashing down. Whatever path the government takes – heavily incentivising commonhold, or implementing gradual reforms to give more powers to leaseholders – it's still a long way ahead. One that any future prime minister should look at closely.