Miami Open: Andy Murray becomes first British player to reach 500 career wins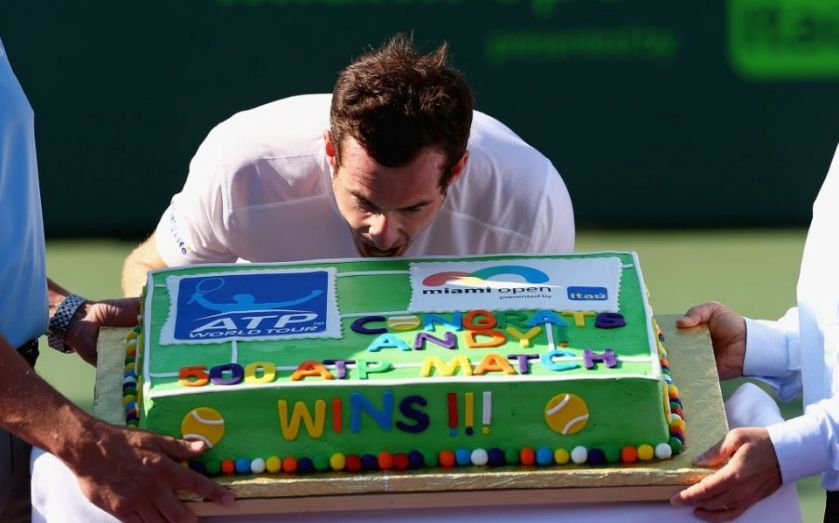 Andy Murray received a congratulatory cake today, and it wasn't related to his impending marriage to long-term girlfriend Kim Sears.
With victory over South African Kevin Anderson at the Miami Open, Andy Murray became the first British tennis player to reach 500 career wins and the 46th player in the open era to reach the milestone.
The world number four will get married to Kim Sears next month, but proved his mind is for now firmly focused on the court with a 6-4, 3-6, 6-3 victory.
The Scot, who recorded his first career victory a year ago, set broke the British win record earlier this month when victory over Feliciano Lopez at Indian Wells took him past Tim Henman's 496 career wins.
Murray's most prolific year came in 2009 when he won a massive 84 per cent of his 77 matches.
However the 27-year-old still remains a way off some of his ATP Tour rivals. Nine active players have surpassed the 500 mark, with Roger Federer unsurprisingly on top of the pile with 1,012 career victories. Rafael Nadal owns the highest win percentage, having won 83 per cent of his 866 matches.
So far this year Murray has picked up over $1.5m (£1.1m) in prize money, taking his total career earnings past $35m.