Merkel heralds historic victory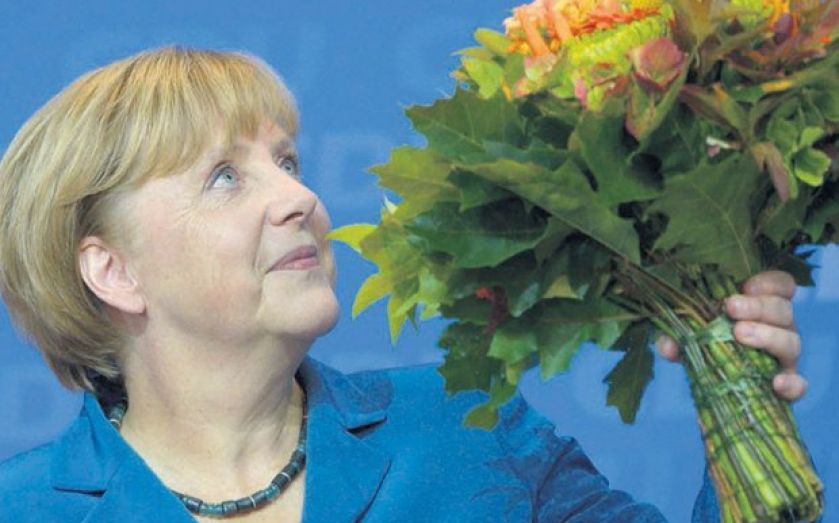 ANGELA Merkel romped home to a major victory in yesterday's German general election, according to exit polls last night.
The incumbent chancellor begins her third consecutive term in power with an estimated 42 per cent of the vote – almost enough to give her an absolute majority, a level of support unheard of in a country where coalitions have governed since the 1950s.
However her allies the FDP, the Free Democrats, are expected to fall just short of the five per cent needed to gain seats in parliament.
Last night Merkel's Christian Democrats, the CDU, looked set to take 302 seats in the 606-strong Bundestag – just short of a majority in its own right.
That is a huge jump from the 239 her party held from the 2009 elections – and a ringing endorsement of her cautious and consensual style of leadership after eight years as the country's chancellor.
With her FDP allies, Merkel had been defending a majority of 40 seats. But since the FDP looks to have narrowly lost out of getting any seats, crashing down from 93 in 2009, she is expected to open negotiations with the other parties.
The country has a long history of coalition governments, and Merkel yesterday made clear she would prefer not to run a minority administration.
The Social Democrats, the SPD, came in second place with around 26 per cent of the vote. That is an increase on the 23 per cent in 2009 and should see the party edge up from the 146 seats it held, but the party had expected to do better against an incumbent of so many years. The centre-left Green party and the harder-line Left party are expected to have taken eight to nine per cent each.
Although together they and the SPD could have a chance of taking a majority, the SPD has ruled out negotiations with the Left party at all, for fear of tarnishing its moderate image.
"It is a super result," Merkel told her party after the exit polls came in to indicate the CDU's strongest result since 1990.